There is rarely a dull day in real estate. From mergers and acquisitions, pivoting in a changing market and continued acceleration of PropTech, 2022 has once again been a year for the record books.
So, after a two-year, pandemic-related hiatus, Elite Agent's Industry Influencers list is back.
Today, we reveal who we see as the top 50 influencers for 2022, assessed by how we see their impact and influence on the residential real estate industry in Australia in this calendar year*.
*see the end of this post for the criteria we used to create this list
Owen Wilson, CEO, REA Group
The market outlook may have dimmed, but that hasn't stopped a bumper year for the REA Group under the stewardship of Owen Wilson. Over the September quarter, REA Group generated revenue of $305 million, up 16 per cent compared to last year, and EBITDA of $174 million, an increase of 11 per cent. The group's flagship site, realestate.com.au, maintained its leadership position in 2022, generating 3.3 times more visits than the nearest competitor each month, on average. Owen has also overseen a strong workplace culture, with REA Group placing fourth on the overall 2022 Best Workplaces List for the second consecutive year and named on the inaugural Best Workplaces for Women List.
Melina Cruickshank, Chief Product and Audience Officer, REA Group
Already responsible for looking after REA's huge audience and leading the company's marketing push since 2018, Melina took on an expanded role in 2022. As leader of the PropTrack division, Melina has been a driving force behind the expansion of the company's data subsidiary in 2022, with PropTrack taking the fight to CoreLogic and Domain with its own monthly price index update.
John Minns, NSW Property Services Commissioner
John Minns was at the heart of one of the NSW Government's most surprising real estate moves in 2022. Hired as the first NSW property services commissioner in late 2021 in a two-year term, John was replaced in August with an independent statutory services commissioner, only to be reinstated a few weeks later. In the role, John has engaged extensively with the industry to devise a five-project property service strategy, in just a matter of months, including a new and more robust CPD regime for 2023-24.
Anna Neelagama, CEO, Real Estate Institute of Australia
At the helm of the nation's peak real estate body since August 2020, Anna Neelagama has employed a customer-centric approach to leadership and revolutionised the board at the REIA. In a year that started with a boom and ended with a significantly different property market, Anna has provided a steady and reliable backbone for the industry. This year the REIA championed housing affordability, axing stamp duty and released a significant report on how blockchain will revolutionise real estate.
Jason Pellegrino, CEO, Domain
Domain Group head honcho Jason Pellegrino oversaw significant growth in residential online business this year, helping the group post a revenue of $357 million for the 2021-2022 financial year, up 23.2 per cent on the previous financial year. Jason has also overseen the growth of Domain's Agent Solutions business unit, including the $180 million acquisition of campaign management platform Realbase, as well as a new data tie-in with the Regional Australia Institute.
Brian White AO, Chairman, Ray White Group
Often referred to as Australia's "king of real estate", Brian White is the third-generation leader of the Ray White Group. Brian took the helm in 1972 when his father told the then 31-year-old, "It's all yours to run. Be a good leader." Today, Ray White is represented in every Australian state and territory, with more than 1000 offices worldwide, including in New Zealand, Indonesia, India, Malaysia, Papua New Guinea, China, the Middle East and Atlanta. The group employs more than 13,000 people.
Dan White, Managing Director, Ray White Group
Managing director of the Ray White Group since 2015, Dan White represents the fourth generation of the group's founding family. Building and expanding the group in a hands-on manner, Dan explained at this year's Ray White Connect conference that they have a "three-horizon approach" to growth and innovation. The approach combines the group's core business, emerging businesses and those that are still in the concept or experimental stage.
8. Kul Singh, Chief Customer Officer, REA Group
Kul Singh joined the REA Group in 2015 and is responsible for all aspects of sales across the group, including the sales teams that support residential, commercial, developers and media customers. This year Kul oversaw the introduction of a new commercial growth and industry partnership team to boost the support it offered the real estate sector, including projects tackling property manager wellbeing.
9. Mark McLeod, Chief Strategy Officer for Real Estate, Ray White Group
When Mark McLeod speaks, real estate agents listen. One of the industry's true thought leaders, Mark's expertise and honest, down-to-earth approach to business and real estate make him a highly sought and respected trainer. Mark was also Elite Agent's most read contributor in 2022, with his pieces on creating great opportunities in a changing market and controlling your attitude and processes among the top articles.
10. Leanne Pilkington, CEO, Laing+Simmons and Deputy President, REIA
With multiple Annual REA Excellence Awards under her belt as the Most Influential Woman in the Property Market and as CEO and director at Laing + Simmons, Leanne Pilkington is one of the leading authorities in the Australian real estate market. Forward-thinking and passionate, Leanne is also the deputy president of the REIA. In 2022, Laing + Simmons introduced a new, in-house property management training program to build property managers' skills and stop the 'churn and burn' typically associated with the industry.
11. Mina Radhakrishnan, Co-founder, :Different
Google, Uber, Goldman Sachs & Co …. Mina Radhakrishnan's CV reads like the who's who of business innovators and influencers. Now the co-founder of Australian PropTech :Different, Mina is also on the board of the Tech Council of Australia. Her passion is working with startups and helping them think differently about their business. In 2022, :Different launched its all-in-one property management solution called :Different for Agencies, which delivers property management as-a-service, where it takes care of an agency's property management service delivery, so that agency principals can focus solely on growing their rent roll and sales business.
12. Gavin Rubinstein, Founder, The Rubinstein Group
The prince of Double Bay, a digital interview maestro and now a reality television superstar, Gavin Rubinstein has had an epic 2022. With almost 80,000 followers on Instagram, Gavin is the "OG influencer", with a nous for business that saw him expand TRG to Rose Bay, while still remaining part of the Ray White family. The group also established a new commercial division this year and Gavin starred in Season 3 of Luxe Listings Sydney.
13. Josh Phegan, Coach, Trainer, Speaker
Josh Phegan is an internationally renowned speaker, trainer and coach for high-performance real estate agents and agencies. He is one of Australia's go-to real estate trainers and personally coaches some of the industry's biggest names. This year he has performed at 200 events either in-person or virtually throughout the US, UK, UAE, New Zealand and Australia. He also hosts Real Estate BluePrint each year and the High Performance podcast.
14. Antony Catalano, Executive Chairman, Australian Community Media
The Cat, as he's known by many in the industry, has been making plenty of moves in 2022. This year saw the launch of the View Media Group, backed by an investment from Seven West Media. View Media Group owns lead generation platform The Today Business, a 72 per cent stake in the listings platform Real Estate View (Australia's third biggest portal), as well as minority stakes in AI startup Propic and utilities platform Beevo. The Cat, who previously served as CEO of Domain Group, purchased regional media group Australian Community Media from Nine in 2019 with backing from investor Alex Waislitz.
15. Tom Panos, Coach, Trainer, Auctioneer, Speaker
One of the most recognisable faces in the real estate industry, Tom Panos is known for his no-nonsense approach to business and his ability to help agents get the best out of themselves. With 30 years of experience, Tom is a renowned speaker, auctioneer and coach, having helped more than 20,000 agents learn what it takes to build a seven-figure attraction business.
16. Antonia Mercorella, CEO, Real Estate Institute of Queensland
A former legal eagle, Antonia Mercorella has been at the helm of the REIQ since October 2014, and is just as passionate now about championing members' rights as she was on day one. This year saw Antonia fight the good fight on numerous issues including campaigning for flood victims and battling (and winning) the State Government on its controversial land tax.
17. Nerida Conisbee, Chief Economist, Ray White Group
A powerhouse in explaining the numbers behind the property market, Nerida Conisbee has the ear of the industry whenever she speaks. Such is the respect Ray White's chief economist commands. From house prices to international migration trends, Nerida cuts through the economic jargon to make sense of what's happening in the market in her weekly economic updates. Her regular updates on Elite Agent have also proven a hit in 2022.
18. Shaun Moriarty, Co-founder and CEO, CampaignAgent
As the Co-founder and CEO of CampaignAgent, a financial tech company providing innovative financial solutions for the real estate industry, Shaun Moriarty is well versed in changing the status quo. This year more than 25 per cent of national listings used CampaignAgent, with the percentage of vendors opting to pay later increasing 37 per cent between May and September.
19. Steve Carroll, former CEO Digital Live and General Manager of Sales – Queensland for The Agency
A real estate industry influencer with a big heart, Steve Carroll was one of the brains behind this year's Real Estate Zoomathon – the world's longest (33 hours +) online real estate training session. He's also apt at getting agents to pop on their best lycra and ride 500km across Thailand to raise money for underprivileged children. This year alone he's helped raise $287,000 for Hands Across the Water, and in total more than $1.1 million has gone to the charity. Steve also made the headlines in November when it was announced he would join The Agency as general manager of sales in Queensland.
20. David Bowie, CEO, MRI Software
He may not be a stage performer like his superstar singer namesake, but MRI Software CEO David Bowie certainly has star power in the real estate PropTech space. MRI Software has recently gone on a major buying spree, and in October agreed to purchase the ASX-listed PropTech Group for an estimated $93.4 million.
21. Matt Lahood, CEO of Real Estate, The Agency
Undoubtedly one of the biggest names in the industry, Matt Lahood is renowned for his passion and a people-first approach to real estate. The Agency has been on a significant upwards trajectory in 2022, with numerous big names coming on board and citing the desire to work alongside Matt as one of the key reasons for joining the group. Matt is also one of Elite Agent's most-read contributors and the most listened-to guest this year on the Elevate podcast.
22. Damien Cooley, CEO, Cooley Auctions 
He's the man who made auctions primetime viewing, and big business, all while pioneering the orange-striped tie as the fashion trend to follow. From The Block to Luxe Listings Sydney, Damien Cooley truly isn't just auctioneer of choice to the stars, but a star in his own right. But don't let his rise to fame fool you – come Saturday morning he's still one of the busiest men in Sydney, with a packed schedule of auctions and media interviews every week.
23. Josh Tesolin, Principal, Ray White Quakers Hill – The Tesolin Group
This year saw Josh Tesolin crowned the Number 1 agent in the Ray White network – worldwide. He settled 370 properties and wrote $7.36 million to claim the accolade. Josh also won the Number 1 agent in Australia award for RateMyAgent and the Annual REA Excellence Award for Top Residential Agent for NSW.
24. Simon Cohen, Founder and CEO, Cohen Handler
Known as "The Deal Maker", Simon Cohen's influence skyrocketed in 2022. As Australia's leading buyer's agency, Cohen Handler has long held a reputation for excellence, but Simon starring in Luxe Listings Sydney has seen many declare their aspiration to follow in his footsteps and become a buyer's agent. Simon graced the cover of Elite Agent's spring edition and his September episode of the Elevate podcast drew a throng of listeners.
25. Peter Matthews, CEO, Realtair
The CEO of Realtair and the Real Estate Institute of NSW President, Peter Matthews has been in the real estate industry for more than 30 years. Peter has been one of the drivers behind digital signatures, online auctions and secure deposits, and earlier this year Realtair also partnered with Tom Panos to use its all-encompassing agent services platform to guide agents of the future. Peter also has ambitions to transform Strata in NSW, so watch this space!
26. Tim Lawless, Executive Research Director, CoreLogic
Through upswings and down, Tim's market updates give us all the confidence to make informed decisions. A veteran of Australian property commentary, he's been providing insights into key housing trends for more than 20 years, with a focus on the interplay between house prices, demographics and economics. You can catch Tim on TV or radio come the release of CoreLogic's house price update at the start of each month.
27. Anton Babkov, CEO, Rexlabs
A true industry influencer, as the CEO of Rexlabs Anton Babkov seeks to make real estate professionals' lives easier by helping them improve their customers' experience. The software provider has recently released its new Rex Grow Suite to help agents attract and convert more vendors, buyers and connect with future sellers and landlords at the right time. Rex is also innovating in the marketing space and is set to launch its new property management software, Alfie, soon, with plans to expand to the UK.
28. Andrew Reece, Founder, InspectRealEstate
With more than 15 years of experience in the real estate industry, Andrew Reece founded software company InspectRealEstate in Brisbane in 2011 with Mike van Raders. The software enables tenants to book inspections online and property managers to plan inspection runs easily. In 2022, InspectRealEstate released 2Apply FindMe, which allows prospective tenants to promote themselves and their property preferences to agents, similar to recruitment 'headhunting'. They continue to look for increased audience and influence with Tenant App.
29. Hannah Gill, Director at The Property Collective, Real Estate Institute of ACT President, REIA board member
An outstanding leader and mentor, Hannah Gill continues to be one of the big names in property management and real estate in Australia. A seasoned and award-winning property management expert, the Telstra Business Woman of the Year alum has a nuanced understanding of the industry. Hannah is passionate about reimagining what we think we know about real estate. She is a well-regarded coach and speaker, as well as the president of the REIACT and REIA board member.
30. Josh Callaghan, CEO, Little Hinges Australia
Josh Callaghan is the CEO of Little Hinges, Australia's largest virtual inspection platform. In November, Little Hinges reported more than four million digital property inspections had been undertaken on the platform over the past 24 months. This might explain why our most read story on eliteagent.com this year featured The Block's Sharon Johal and Ankur Dogra releasing a virtual walkthrough of the stunning home they created on the hit TV show. Little Hinges also featured in our second most read story of 2022, with Melbourne-based property managers Metro PM using their tech to offer walkthroughs.
31. Alexander Phillips, Partner, PPD Real Estate
Consistently ranked as the nation's top real estate agent in multiple industry awards, Alexander Phillips clocks up more than 200 sales annually and since 2016 his listings have averaged 21 days on market, with almost half selling to buyers from his database. Last year he sold $1.1 billion dollars worth of property. Despite that hefty figure and 20 years in the industry, Alexander doesn't rest on his laurels. Earlier this year he told the Elevate podcast that he still makes 600-plus calls per week.
32. David Choi, Chief Strategist and Commercial Officer at Propic, Strategic Advisor Propps
Once the go-to-guy for PropTech startups, David Choi is now the Propic stand-out guy who likes big ideas and inspiring the people around him to turn dreams into reality. There has been a lot of movement in the Artificial Intelligence real estate space in 2022 and Propic has been leading the way with its outbound prospecting technology and AI in 13 different languages among the highlights.
33. D'Leanne Lewis, Director, Laing + Simmons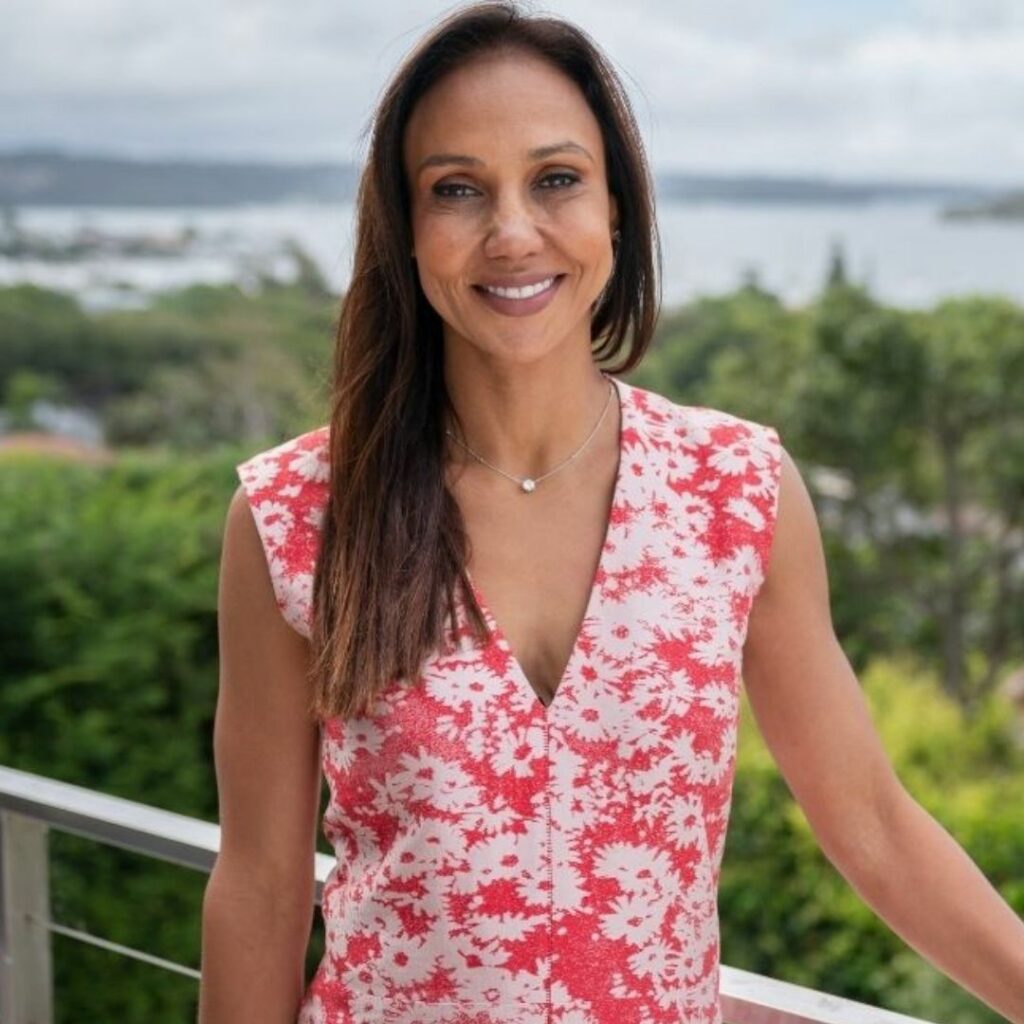 D'Leanne Lewis is one of the most influential women in Australia's real estate industry. A Laing + Simmons Director and Principal of Laing + Simmons Double Bay, D'Leanne has consistently ranked as the number one income-producing agent in the network nationally. Known for her straight-forward and dedicated approach to business, "Queen D'Leanne" is a champion for women in real estate and she's also one of the stars of Luxe Listings Sydney.
34. Marcus Chiminello, Director, Marshall White Stonnington
An agent that lets his results do the talking, Marcus Chiminello inspired plenty of chatter in the industry this year when he sold two properties for Victorian records within a week of each other. In August, he sold 17 St Georges Rd, Toorak, for almost $75 million and just days later sold an unfinished mansion just down the road for a touch over $80 million. In Elite Agent's spring edition, Marcus said long-standing relationships with all parties were the key to securing the deals.
35. Geoff Lucas, Group CEO and Managing Director, The Agency
The other half of The Agency's dynamic duo leadership team, Geoff Lucas has set the group on a growth trajectory with a capital 'G'. In 2022, The Agency continued to expand its reach, with major pushes in Tasmania and Queensland. Also highly respected as an industry thought leader, Geoff's monthly commentary on interest rates has been highly read this year.
36. John Foong, Chief Revenue Officer, Domain
After 15 years with Google and Uber in the US, John Foong returned to Australia as Domain's CRO towards the end of 2021. In the past year he's had a big impact on the industry, with a clear focus on nurturing Domain's sales team as well as helping agent clients generate more business. A big believer in fostering talent from the ground up, John was also instrumental in Domain launching the Trailblazer Awards in 2022. The awards called on CEOs, principals and senior agents to nominate junior stars for their innovation, achievement, dedication and connection.
37. Phillip Tarrant, Executive Editor, Real Estate and Consumer Wealth, Momentum Media
As the person in charge of industry publication Real Estate Business, as well as sister publications Smart Property Investment and Mortgage Business, Phillip has his finger firmly on the pulse when it comes to Australian real estate. REB's annual awards also carry plenty of clout in the industry.
38. Paul Little AO, Chairman and Founder of the Little Group
There's nothing little about Paul's influence on the property industry – or Australian business in general. Little Real Estate continues to boast one of the largest rent rolls in Australia, while property management tech start up Kolmeo has been making strides in 2022. The former TOLL CEO's other ventures include Port Phillip Ferries and Melbourne Jet Base. And let's not forget the philanthropic contributions along with wife Jane Hansen AO via The Hansen Little Foundation.
39. Paul Hoefer, Head of Connectnow, AGL Energy
As Head of connectnow, Paul Hoefer sets the strategy for the business and leads the team that helps customers move home through a multitude of partnerships, including with leading real estate agents. Starting out in 2001, connectnow has grown rapidly to become one of Australia's most trusted home-moving service providers.
With over 21 years of experience and a team of over 100, connectnow has helped over 1.5 million customers move home by sorting their essential home moving needs.
40. Michael Davey, CEO, RateMyAgent Australia
A CEO with deep commercial and operational experience in tech businesses and marketplaces, Michael Davey joined real estate review platform RateMyAgent as chief operating officer in 2018 and became chief executive officer two years later. RateMyAgent's vision is to help good agents showcase their great work and the results they achieve for clients. One way the platform does this is through its Agent of the Year Awards. Rather than being judged by industry peers, the awards are calculated based on the verified reviews customers provide on the RateMyAgent website.
41. Scott Bateman, Chief Executive Officer, Kolmeo
When Scott Bateman formed Kolmeo alongside Brock Fisher in 2020, he did so with more than 20 years experience leading high-performing sales, growth and strategy teams at big name companies such as IAG and Westpac. A Harvard Business School alum, this year at Elite Retreat Scott highly influenced attendees with an innovative case study that not only encouraged collaboration between competitors but enlightened agents with a new way of thinking, learning and problem solving.
42. Andrew Cocks, Managing Director, Richardson & Wrench
Andrew Cocks is one of Elite Agent's most highly read and respected commentators. An industry thought leader of the highest calibre, Andrew is known for his no-nonsense, direct perspective on issues that, in 2022, included interest rates and monetary policy, Australia's housing crisis, government policy and stamp duty, leadership and more. In his time as head of Richardson & Wrench, Andrew has instigated a total brand overhaul, restructured management and operations, introduced new technology and marketing tools and significantly expanded the brand.
43. Peter Schravemade, Managing Partner, REACH Australia
In February 2022, Peter stepped down as the global director of sales, marketing and revenue for BoxBrownie.com. After a six-year tenure in the company's meteoric global rise later one could argue he deserved a very long break. But that wasn't to be, and in March Second Century Ventures, the strategic arm of the National Association of Realtors ® appointed him to the Managing Partner position of the REACH Australia tech program. This means he now has significant influence over entrants to the program which supports industry innovation.
44. Damian Collins, Managing Director of Momentum Wealth and the Chairman of Mair Property Funds
After helping the WA property industry successfully navigate the choppy waters of Covid, Damian's four-year term as president of the Real Estate Institute of Western Australia came to an end in 2022, but he's not done advocating for agent interests. Aside from running property investment company Momentum Wealth, Damian continues to serve as a member of the REIWA board and the REIA board. He's also a media favourite when it comes to commenting on WA market conditions.
45. Tim Snell, CEO of NSW and ACT, Ray White Group
It's been a big year for Tim Snell, with the Ray White Group Head of Performance gaining a promotion to NSW and ACT CEO. A specialist with extensive experience in the industry, Tim's superpower is building high-performance teams and influencing change to promote personal and business development. He's also a highly read and watched contributor to Elite Agent. His interview with TRG's Gavin Rubinstein went viral, while his sit down with Avi Khan was one of many other hits.
46. Manos Findikakis, CEO, AgentsAgency
One of the true good guys in real estate, Manos Findikakis led a national rebrand in 2022 when Eview Group became AgentsAgency. "The reality is, we've always been a real estate network designed for and by agents," Manos said in May. "This exciting new name and look reflects what we do and our future direction." By July, AgentsAgency was appointing Christian Orrego as its new national head of growth. Manos is also a regular Elite Agent contributor with his columns on becoming a million dollar agent and the three things top performers do, gaining significant online engagement.
47. Hayley Mitchell, Director, Mitchell PT and Bnb Property Managers
A property management specialist, Hayley Mitchell is known as a top trainer, consultant and industry innovator. She's a key administrator of the Australian PM Community on Facebook and a multiple winner of the REIV Property Manager of the Year Award. This year Hayley continued her innovative business ways, setting up Bnb Property Managers to capitalise on the growing popularity of short-term holiday rentals. A past Elite Agent coverstar, Hayley was also a guest panellist at the inaugural Elite Retreat in July.
48. Dan Argent, CEO, UrbanX
While you might think Dan Argent's title of CEO stands for Chief Executive Officer, you'd be mistaken. It means Chief Energy Officer and it's this different take on the traditional model that symbolises Dan's approach to real estate and the UrbanX platform. With more than 20 years of experience, Dan continued to grow UrbanX in 2022 with the platform ranked 24th in the Australian Financial Review's Fast Starters List.
49. Claudio Encina, Coach, Speaker, Mentor, Trainer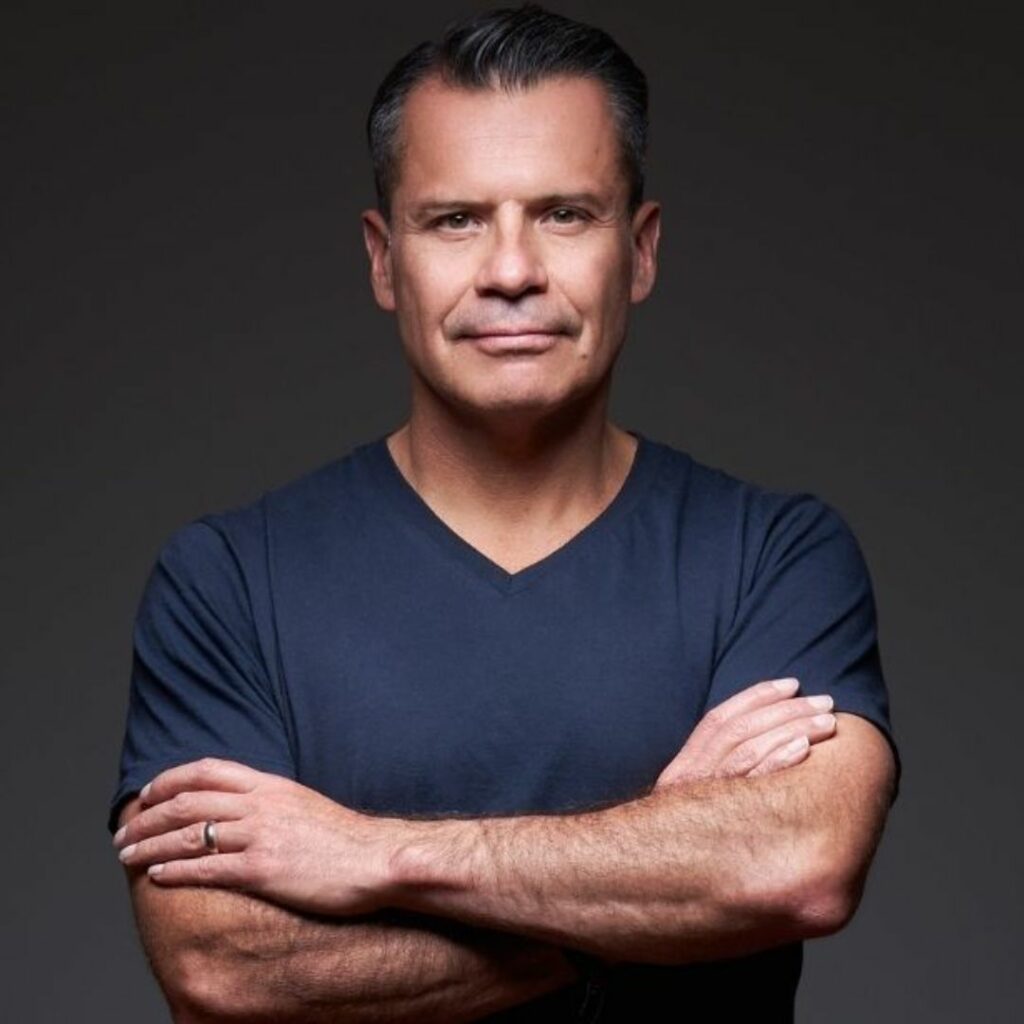 One of Australia's most highly regarded real estate coaches, Claudio Encina's influence is most noticeable when he's presenting on stage, online or in training sessions. His proven sales techniques, systems and strategies earn him an increasing number of followers because they work. Over the years Claudio has spoken at AREC, been heard on The Mentor's podcast, written for Elite Agent and coached in programs such as Sales Caffeine and Transform.
50. Thomas McGlynn, CEO, BresicWhitney
Thomas McGlynn has held leadership positions at some of Australia's best known real estate brands, including McGrath and The Agency. He moved to BresicWhitney in 2020 as head of sales and at the start of 2022 became CEO. In the summer edition of Elite Agent Thomas explained the agency's laser-focused strategy for where it wants to be in 2025 – market leaders in Sydney. "Rather than aiming to be the biggest agency in Australia, our aim is to be Sydney's best," he said. Thomas was also Elite Agent's most clicked on reel for 2022, with his views on job interviews being the "meeting of two lies" resonating with followers. The reel was based on Thomas' sit down with Elite Agent Managing Editor Samantha McLean on the Elevate podcast, where they discussed why leadership is a contact sport.
*Elite Agent Industry Influencers 2022: How did we determine this list?
Firstly we look at our own website analytics and take a deep dive into what people are engaging with, searching for and clicking on, particularly when it comes to news stories and features.
As there is every year, there were a few surprises in 2022!
Then we take our combined years of experience in the real estate industry to brainstorm more names, reviewing staff changes, growth numbers and social media.
We consider the individual and company initiatives, planned or announced, that are really expected to occur in the near future.
We then debate the significance of these actions, adding and removing names as we go.
(Can you imagine the robust conversations that take place in our office?)
Some people on this list have entrepreneurial power, some financial strength, some hold high office, and some have positional power.
Some are doers, some deal makers.
Some simply have lots of followers.
We have deliberately not included public figures or elected ministers in the creation of this list (for example, Philip Lowe, who arguably has probably had the most indirect influence over the real estate industry this year). We have also not included any employees of Elite Agent.
We understand that any such list is bound to be subjective, and is by no means exhaustive, but it is something we feel is a reasonable snapshot of where we see things in 2022.
As with many things, influence is, more often than not, temporary – those who we see as playing a large part in 2022 might not be so influential in 2023 – and there are always new players. So watch this space.
---