Do you remember sitting down to watch The Jetsons as a child and marveling at the intelligence, empathy and problem-solving skills of Rosey the robot?
It was Rosey's sole purpose to make the Jetson family's life easier. But surely that was all just pie in the sky imaginings, right?
While it might have been back in the '60s, and again in the '80s when the series was revamped, in today's world, Artificial Intelligence (AI) is here.
In fact, it's not just here, it's happening, and it's constantly evolving, or, dare we say it, growing smarter all the time.
In the PropTech space, AI pioneer Propic is attracting local and international attention for its solutions, with Australian Community Media's Antony Catalano and Alex Waislitz investing $6 million into the company last year, and an additional injection of funds this month for Propic to acquire Property Realm.
The "unapologetically disruptive" union of the pair's AI solutions creates an enhanced Propic platform purportedly capable of automating up to 80 per cent of property managers' maintenance tasks and inbound inquiries.
Which begs such questions as – just how much can AI do? What benefits and opportunities does it present real estate agencies right now? And given how fast it's all moving, what else is just around the corner that you should be preparing for now?
The issue of cost is one many agencies mistakenly presume rules them out of using AI. Hiring a data scientist costs about $250,000 a year and a data engineer about $170,000, while Propic's solutions average out at about $120 per agent per month and generate fast and measurable revenue returns within weeks of implementation according to customers.
Right here, right now
Propic Founder and Chief Executive Officer Jeffery Gray says landlords, tenants, property managers and tradespeople can use email, SMS, or messages sent from an agent's website or real estate portal and have intelligent, human-like, AI conversations to solve problems, answer questions, complete tasks and get maintenance help in real-time, at any time of the day or night.
Extending even further, the technology is also capable of sentiment analysis, meaning Propic's AI-enabled Concierge can assess the nature of an incoming message, including whether it is urgent, angry, or frustrated in tone.
"The virtual assistant can adapt its language to diffuse angry sentiment before it gets to a human, or escalate the message to an appropriate person," Jeffery says.
The wide-reaching benefits include tenants and landlords not having to wait for a property manager to call them back, but, perhaps more significantly, it eases the severe pressure property managers often find themselves under.
A recent MRI Software report revealed one in four property managers intend to leave the industry, with 53 per cent of them battling mental health problems related to abusive landlords or tenants.
"The AI technology being able to identify if a tenant is angry or aggressive provides a layer of protection for stressed, burnt out property managers, meaning the issue is dealt with entirely by the virtual assistant or, if it is escalated to a property manager, they are forewarned about potential issues and can be appropriately prepared," Jeffery says.
Jeffery says AI technology available now can complete up to 95 per cent of property managers' maintenance work, including urgent after-hours repairs from start to finish.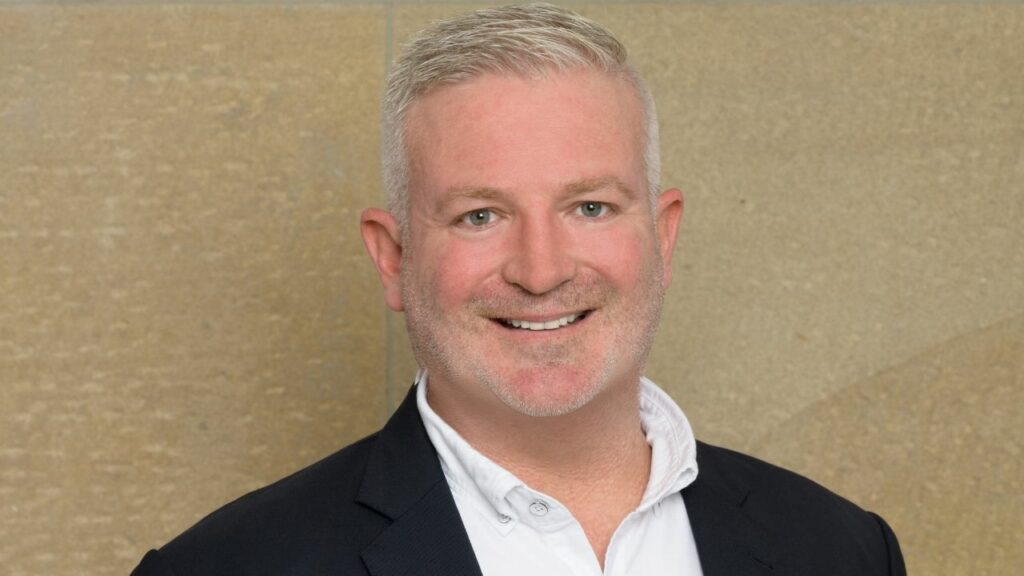 "If a tenant's waterpipe breaks at 10pm, the virtual assistant receives their message, uses sentiment analysis to assess the job as urgent, finds an after-hours plumber in the area, checks the lease contract for the approved repairs budget, it dispatches the plumber and gives them the tenant's address, as well as letting the tenant know the plumber is on the way," he says.
Propic's AI technology is also already helping sales agents prospect and secure hot leads, while soon it's likely going to book appraisals and listing appointments too.
Jeffery says Propic's prospecting tool can already "join the dots in the data" to determine which properties and people have a higher propensity to transact in the future, which means agents can target their prospecting calls to hot leads.
"It can tell an agent who to call, when to call and why they need to call," he says.
"Instead of making 120 calls to find one appraisal, you end up making 100 calls and getting 10 appraisals.
"We know that you generally get a 10 times increase in productivity."
The prospecting technology can also engage with vendors, with the ability to instantly create a website about their home, drawing on information the vendor provides and what's online, to show how the home can be marketed.
Into the future
At the moment, a virtual assistant can handle incoming inquiries and identify hot leads, but it's still up to the agent to make calls to potential vendors.
But Jeffery says all that is about to change with Propic currently testing conversational AI where the virtual assistant reaches out to potential customers on behalf of agents and nurtures the client through to booking in the appraisal.
"The Propic Concierge or virtual assistant will say, 'Hey guys, I wanted to let you know there was a record sale on your street last night, and I've created a website dedicated to you and your home in case you want to take advantage of that strong interest. Jump over here and let's continue the conversation'," he says.
"And what your Propic platform will do is instantly create a website about the prospect's home.
"You can then have a conversation about their home, and the AI will let them know how the hyperlocal market is performing and show them comparable properties.
"It will engage in conversation, nurture the opportunity for you, and ultimately the goal is to book the in-person appraisal and the listing for you as the agent."
Another exciting application of AI technology in the real estate space is virtual reality property inspections.
Once a niche solution for interstate buyers and tenants, VR is becoming mainstream and increasingly available on all properties and for all buyers and renters.
Property management agency Leah Jay uses Propic's AI solutions and quickly discovered that 70 per cent of inquiries came in outside of normal business hours.
This prompted the group to introduce virtual inspections.
"So we could have somebody sitting at home, looking at properties at 11pm, and they have learnt about the property, found the right property, had a virtual walkthrough and applied in half an hour or an hour when that might have been a seven day process previously," Leah Jay General Manager Cassandra Lantry says.
"So that was really transformational.
"It was great to be able to provide that solution and responsiveness to our clients at times that were convenient to them."
Perhaps the last big question to ask is how much does a Rosey the robot or AI technology cost for the average real estate agency?
Jeffrey says while different AI for varying purposes cost different amounts, general prospecting AI technology to help grow a business is about $120 per agent per month.
But with an average house price of $860,000 and a gross commission of about $15,000, the tech is easily covered.
Plus, Jeffery says AI actually saves you money and wins you back time.
"We did a time in motion study on the total amount of time to coordinate maintenance on 5000 properties under management, and it was $750,000 in people time a year," he says.
"So if you have AI that can automate 60 to 80 per cent of that and it costs you $60,000 a year, wouldn't you spend $60,000 to save $600,000?"