REA Group has introduced a new commercial growth and industry partnerships team to boost support to the real estate sector, with one of its first projects tackling property manager wellbeing.
Marini Gils is heading the innovative team as commercial growth and industry partnerships director, while former Jellis Craig Property Management Department Head, Sam Nokes, has been appointed industry partnership manager.
"REA, as a business, has always been customer-centric in the way we do business, and the introduction of the commercial growth and industry partnerships team we think further demonstrates our commitment to building strong relationships with all of our customers across the market," Ms Gils said.
"Our purpose as a team is to partner with and support the industry."
One of the first projects the team will bring to the market in March is Prosper, an online wellbeing hub for property managers.
Prosper will provide property managers with a range of resources, conversations and tips from leading industry and mental health experts to support their wellbeing.
Mr Nokes said the idea for the online centre came from REA customers raising concerns with the group about industry burnout and exodus.
"We sat down with a bunch of our leading customers, and we tried to understand what their problems were at the moment," he said.
"One of the largest problems in the property management space nationally is this issue of 'The Great Resignation'. Something all businesses are suffering from is this mass exodus from the industry and, in Victoria, it's compounded by the change in legislation around qualifications for estate agents.
"So not only are people leaving the industry, but there are not as many new people joining, given the new education requirements."
Mr Nokes said the team analysed how it could best partner and support the property management industry to tackle the problem and decided to pull together a range of resources, including trainers and customers whose stories and experiences could be shared to help others.
"So, we're in the process of putting together a program where we can highlight our customers and their experiences, mentoring and stories to make sure property management professionals across the country feel supported and like they've got someone with them.
"While there are large agencies where you might have a fantastic head of department and a really involved director, a great team structure and good corporate support and training, there are also offices like the first one I worked in, where you are the only property manager in the office."
Mr Nokes said that sense of isolation had been compounded over the past two years due to the pandemic, with many property managers working from home.
"They haven't had that teammate behind them that they could turn around and talk to," he said.
"So through our conversations with the industry, we thought, 'how do we try and create that?'"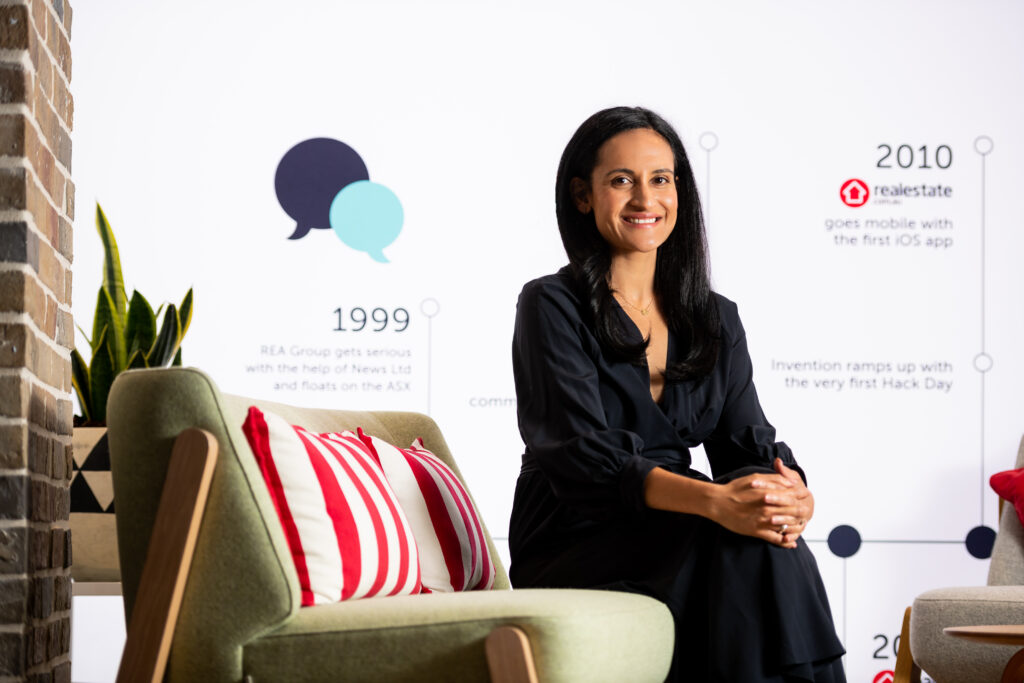 Ms Gils said industry partnerships was just one of three areas the new team would focus on, with the other two being a specialist sales team and a customer loyalty and sponsorships area.
She said the specialist sales team was designed to ensure new products slotted into the industry as quickly and efficiently as possible.
"We're there to provide personalised training and support so that the new products provide real and meaningful value to all of our partners, whether that be through driving efficiencies, providing insights or increasing the return on investment," Ms Gils said.
"An immediate example of this area is our Connect product for our residential customers.
"In a nutshell, it provides data and insights that streamline the process for agents to attract, nurture and convert leads, meaning they can focus their attention on where it matters most for them."
Ms Gils said the customer loyalty and sponsorships section was focused on investing back into the real estate industry and included initiatives such as the Advantage program.
The program provides events, professional development opportunities, industry sponsorships and community grants to REA Group customers.
"We're not only looking to continue that program but to strengthen and develop it further," Ms Gils said.
Mr Nokes said he was excited about his new role as the industry partnerships manager and that, having been a part of the real estate industry for 15 years, he understood the issues it faced.
"My aim is to capitalise on the experience I've had and to help REA Group guide that strategy from the inside, and essentially be the voice of the customer inside the REA," he said.
"I'm here to partner with and support our customers, and partnering, for us, is really about looking at the initiatives that are important to them and understanding how we go about bettering that.
"From a support point of view, we want to go out and understand what each one of our customers is trying to achieve and say, 'How can we support you through that?'"
Mr Nokes said another area he would be responsible for is partnering with other industry bodies, such as the Real Estate Institute of Australia (REIA).
He said he was excited to expand that partnership and support initiatives such as the REIA's awards, as well as using REA Group data and insights to help the REIA inform policy and agents at a national level.
The new commercial growth and industry partnerships team slots in under the customer group, which was formed in 2021 as part of the group's shift to a customer-focused model managed by chief customer officer Kul Singh.
Mr Singh said it was fantastic to have Mr Nokes join REA Group.
"We wanted an industry partnerships manager that understands the industry, that understands what the hot topics are and what we can do to evolve and shape our approach as well," he said.
"We're investing, we're growing and we're focusing more on our customers."