Artificial Intelligence is changing the way we live and work, and real estate is not immune to its powers.
And while tools such as ChatGPT can power up your efforts, using the time you save well has never been a more important topic for agency owners, agents, property managers and their support teams to build their ability to adapt and thrive in highly changeable situations.
And that's what this year's Elite Retreat in Bali is all about – developing your ability to adapt, embrace change, harness the power of AI and do it all in a way that enables you to empower your business, move forward and grow, all while lowering your cost base.
Elite Agent Managing Editor Samantha McLean says Elite Retreat will show you how to future-proof your business and build your own empire, while accelerating your profitability.
"What the customer will want from you as a real estate agent will change as a result of this," Sam says.
"Your cost base should change as a result of this because you should be able to save in some places and add more value in others.
"This is the new frontier."
So, let's check out who is going to teach you what at Elite Retreat:
Future crunch – Tane Hunter and Rhea Mercado
Who are Tane Hunter and Rhea Mercado? Tane is a science communicator and the founder of Future Crunch, while Rhea is a healthcare humanist and member of Future Crunch.
So what's Future Crunch we hear you ask? Future Crunch is a group of scientists, artists, researchers and entrepreneurs that analyse science and technology and the concept that those two things will lead to a more peaceful, connected and abundant world.
"We really believe in solutions over problems because the problems are well defined. That's what everyone talks about on the evening news. But that doesn't actually lead to action," Tane says.
"It often leads to cynicism, hopelessness, and often hate. But by contrast, if we can redraw the boundaries of what's possible and show a way a better future can be built, then that leads to action."
What will Future Crunch be talking about? Before we get to what this special duo will be speaking about, it's super important that we let you in on the fact Tane and Rhea have an incredible dynamic on stage together.
Like two good friends sharing great news, they have a unique, engaging, positive and fun presentation style.
You know how you often drift away or stare into space at dull presentations? That won't happen with Tane and Rhea.
"We're storytellers, we take the facts, we take the good news and we humanise it," Rhea says.
"We like to bring our personalities to the stage and we are very excited about the world."
The duo will largely be speaking about change and adaptability. But what does that mean?
Well, the adaptability quotient is your ability to move and thrive in highly changeable environments, which is what we're in right now with the new age of Artificial Intelligence and how that's altering the real estate industry and your roles.
"It's defined as your ability to identify what is relevant, unlearn obsolete knowledge and the old ways of thinking, to overcome challenges and make a conscious and consistent effort to change in real-time," Tane says.
"Because the world has never been changing faster, and if you don't like change, you will like relevance even less.
"But we will be reverent about it, and we will give a bunch of different examples of people outside of your industry that are doing things in a different way. Putting two unrelated concepts together, which is at the core of innovation, creativity, and adaptability, so shining a new light on how people around the world are just making solutions from disparate ways of thinking."
What will I learn? Tane and Rhea will take you on a fascinating ride through science, AI, biotechnology and space travel.
Not only will you learn what adaptability quotient means, you will discover why you need it.
Understanding you need to adapt in today's fast-paced world, that's changing by the day, is only one part of the equation.
You will also learn how to apply that understanding in a real estate setting, what it means for your business and how you can master that ability to change in a productive, healthy and positive way.
"And then we give you three major takeaways at the end about how you can improve your AQ, or adaptability quotient, so you can start working on your individual and organisational AQ," Tane says.
"Adaptability quotient is something that a lot of people don't know about, but the good news is it's something that you can work at, something that you can get better at in the process, just like physical fitness."
Mark Carter
Who is Mark Carter? Mark is a highly sought keynote speaker, educator and author of the book Add Value.
He also has more than 20 years of experience in sales, leadership and personal development.
"Mark has made a name for himself helping people in businesses unlock potential that they didn't even know was there," Samantha says.
What will Mark be talking about? Mark will reveal what adding value really means when it comes to business and standing out from your competition.
But rather than simply talking about it on a surface level, and as little more than a hashtag or slice of industry jargon you feel you have to say to secure a client, he'll dig below the surface so you can articulate what value you add and demonstrate it.
"The reason value was so hard for some people to comprehend is because we look at it through our filters, our human behaviour, and our preferences," Mark says.
"So that's why when you ask some people to define value, they're all about the ROI (return on investment). Show me the money, show me the return.
"Now that's what I've come to define as the value language of business or tangible value; it's measurable stuff.
"But then you ask other people to define it and there's nothing about measurability."
What will I learn? Mark will teach you to approach value from a more holistic perspective, coming at it from multiple different directions.
He will equip you with a five-step framework so that you can clearly and simply determine and define the unique value you add to your business and your clients.
"The value model really helps give a conscious structure to be able to add value holistically to all types of people you're dealing with," Mark says.
"It gives you five aspects and you can see where you've got strong or weak areas and where your buckets are heavy or light.
"It helps people come up with better plans from sales, from customer experience, even from leadership and adding value for employee experience."
Tim Duggan
Who is Tim Duggan? Tim has worn numerous hats in his varied career in advertising and the media.
He founded Junkie Media and gone on to author two award-winning books, Cult Status: How to Build a Business People Adore and Killer Thinking: How to Turn Good Ideas into Brilliant Ones.
What will Tim be talking about? Tim says he can't wait to present at Elite Retreat, not just so he can hop on stage to teach you how to build a strong community around your business but so he can also spend a little one-on-one time with agents in and around the formal sessions.
"I look forward to just meeting agents and everyone else in the real estate industry and talking through some of the ideas inside my book and hopefully just having really interesting meaningful discussions with people about how to build really strong communities around their businesses," he says.
"I think real estate agencies, in particular, are the definition of what a community is around a business.
"They are literally in a physical location, that's often close to people, it's a real emotional transaction that happens when you're talking about people's houses.
"And so there's this real ability for real estate agents, in particular, to just build really strong communities and that's something that I can't wait to talk to people about in July."
What will I learn? Tim's vibrant session won't just be a rehash of his books, it will extend far beyond them so you can learn how to create a community around your business and how to nurture and grow it.
Tim will teach you the seven key steps you need to know to turn everyone around you into lifelong advocates for what you do, so that you can increase your passion, fulfilment and revenue.
He says every business he's come across that has built a successful community around itself has one thing in common: the ability to define the impact it will have on the consumer.
"Really distil it down to think, not about numbers, not about how much money you want to make, not about how many sales you want to get, but think through what that actually means in terms of the human behind it," Tim says.
"What is the impact that your business will have if you are successful?"
Jeff Turner
Who is Jeff Turner? An innovator in the real estate industry, Jeff Turner is an advisor to Venture MLS and a mentor to several other startups navigating the North American real estate market.
"While he doesn't necessarily like being described as a thought leader, I think he's one of the true thought leaders in the world of PropTech and real estate," Sam notes.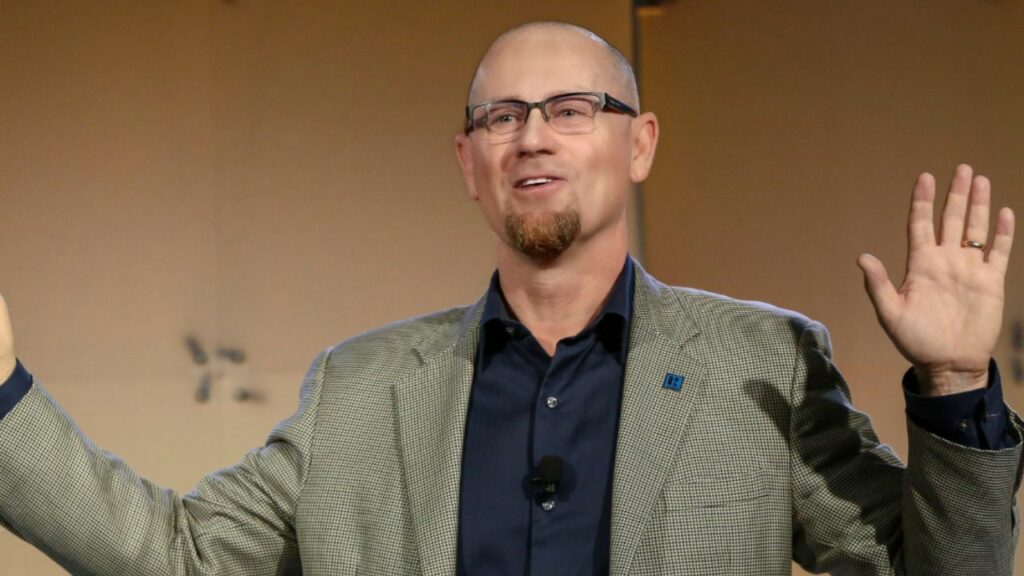 What will Jeff be talking about? As the entrepreneur in residence for the NAR REACH program in the US, Jeff has had a front-row seat observing how PropTech and developments in the world of AI are likely to shape real estate.
That's exactly what he'll be presenting about at Elite Retreat.
"When I started thinking about who I could get to come to Elite Retreat to talk to everyone about how AI is going to impact the industry, I immediately thought of Jeff Turner," she says.
"I consider him to be a real thought-leader in that space – he is 'the' guy."
What will I learn? Jeff's presentation won't be just some airy-fairy presentation about technology that doesn't mean anything to anyone.
He will be stripping AI back and revealing its impacts on real estate now and what is likely to come in the future.
But, more importantly, you will learn what you need to do, not just to use AI in your business, but to use it well.
"My objective is to really talk to business leaders about how to utilise this technology and how to evaluate this technology through the lens of improving their ability to compete," Jeff says.
"And if you are a business leader who isn't thinking right now about how you integrate these technologies into your business, I think you're fooling yourself."
Scott Bateman
Who is Scott Bateman? On his CV, Scott is the CEO of property management software provider Kolmeo and a graduate of the world's most elite business leadership program – the Advanced Management Program at Harvard Business School.
Last year's Elite Retreat attendees also refer to him as "that awesome case study guy".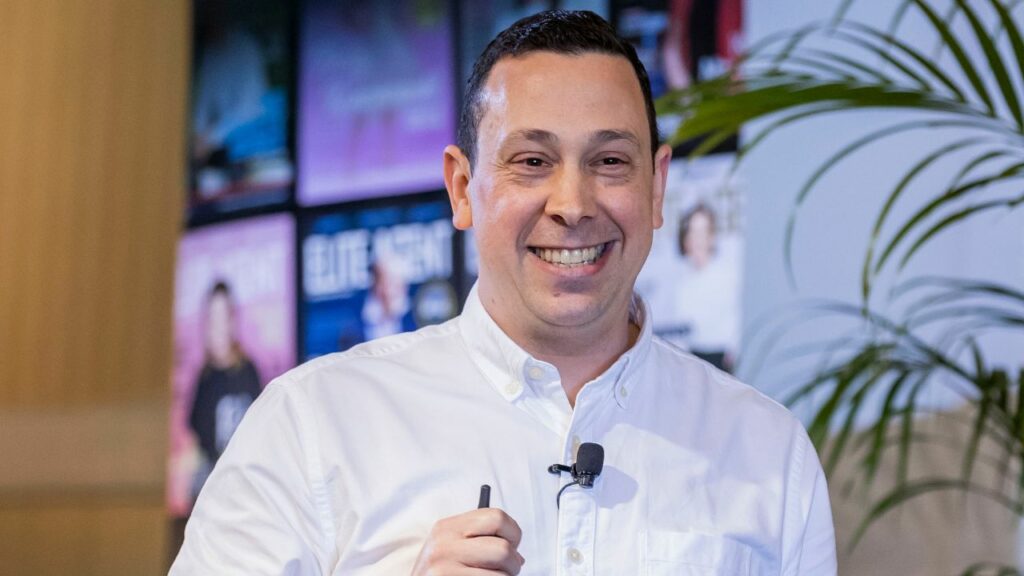 What will Scott be talking about? You guessed it, Scott will be back at Elite Retreat to lead you through another case study – How to build a zero-cost real estate business.
But rather than talking, and talking and teaching and talking some more, Scott's case studies are interactive, so you'll be able to listen to, take on or debate with your peers about everything you've learnt at Elite Retreat.
This is the part where everything comes together for the greater good.
What will I learn? Sam says the case study is where all of the Elite Retreat learnings "come alive".
She says tools such as ChatGPT are already changing the real estate industry and while they won't 'take your job' you do need to adapt to "a new world".
"We need to learn how to scale our businesses without scaling costs at the same time," Sam says.
"That's what you'll learn at Elite Retreat and what the case study will enable you to master, with the help of your peers."
Don't forget you'll also see:
Maz Farrelly was so popular at last year's Elite Retreat we had to get her back this year. But more than just our dinner-time MC, Maz will teach you how to cut out the white noise and be the most interesting person in the room. Listen to Maz Farrelly on the Elevate podcast here.
Mark McLeod will show you how to manage key revenue and cost relationships to improve profitability. Listen to Mark McLeod on the Elevate podcast here.
Hannah Gill is the master of the culture playbook. She'll explain how creating one will put every member of your team on the path to success and you'll walk away with a clear framework on just how to do it.
Gavin Lloyd, Matt Lahood, Steve Carroll and Samantha McLean will host a leadership panel on AQ in action, where you will hear first-hand what they have taken away from the two days and what they will change and implement in their businesses when they return home.
To find out more about Elite Retreat and to reserve your spot (there's only about 20 places left!) to future-proof your business, head here.