The annual Consumer Electronics Show (CES) in Las Vegas was back with a bang this January, with no shortage of new tech ideas that could help give agents the upper hand.
Join us as we give you the high-level guide to the technology announced at CES 2023 that could give you or your career a boost, as well as the quirky new inventions that made us look twice.
Citizen CZ Smart Watch
Citizen's latest crop of new smart watches feature an app called YouQ that not only analyses your previous day's health metrics but also identifies your predicted fatigue pattern for the day ahead, recommending 'Power Fixes' to keep you alert and focused during times when you might be feeling a slump.
According to Citizen, the app uses research into alertness and fatigue from NASA, as well as AI models created by IBM Watson Studio.
We think it might be a winner with busy agents whose day starts before the sun rises and finish long after it sets.
Acer eKinekt BD 3 Bike Desk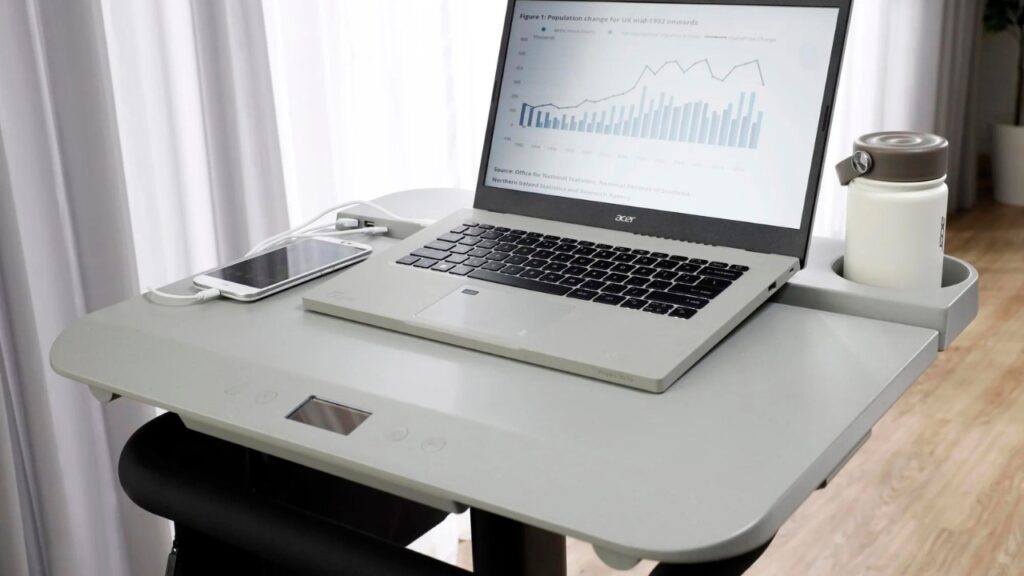 Squeezing in a workout between listing appraisals and open homes can be a tough task, especially when there's so much data entry to do when you get back to the office.
Thankfully the folks at Acer have come up with a solution that will not only get your endorphins up but also help the planet at the same time.
Introducing the Acer eKinekt BD 3 Bike Desk, an exercise bike and desk that converts energy from the rider's pedalling power to charge laptops or other devices.
Featuring a 'working' and 'sports' mode that allows users to easily shift desk positions while pedalling to either focus on tasks or workouts, Acer is touting it as "a creative way for professionals to combat sedentary lifestyles".
Lockly Flex Touch Pro
Changing door locks between tenants is good practice, but can be a real hassle and money suck.
That's why Lockly's new Flex Touch Pro, announced at CES 2023, could be a game changer.
The smart lock retrofits to existing door locks and has a fingerprint reader built in, allowing new tenants to access the property without having to replace the key.
OVR ION 3
We've written plenty about how virtual tours are changing the game when it comes to property inspections, but they still miss some of the traditional elements that can make or break a home tour.
What if we told you there was a way to pipe the smell of freshly-baked bread into that home tour via your VR headset?
Enter the OVR ION 3, new wearable scent technology announced as CES 2023 that the company says will make your digital tours "more immersive, emotional, and effective than ever".
It uses scent cartridges to deliver thousands of different scents, designed to be dispersed in sync with what the viewer is seeing through their headset.
Schneider Smart Home
If you've looked at your electricity bill recently you'll know that the energy crunch is real.
Schneider announced a complete smart home system at CES 2023, including a backup battery and electric vehicle charger, but what has us most impressed is their smart electrical panel and Schneider Home app, which allows you to switch off all of the outlets and devices you're not using while you're away from home.
It sure beats running through the house and remembering to turn everything off before you leave for the day or go on holiday, and we're sure it'll make a difference in this day and age where every small decision counts.
FluentPet Connect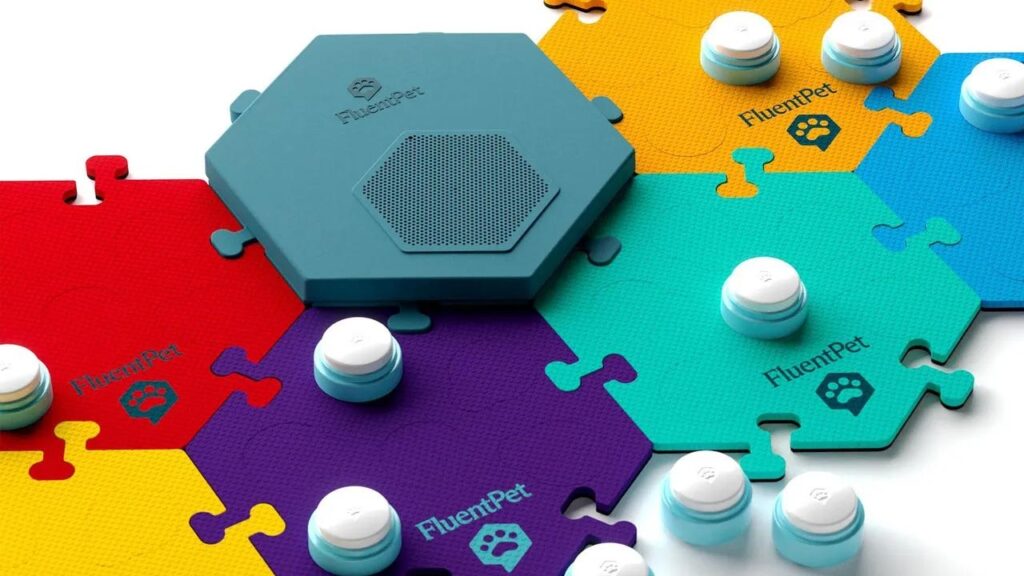 If you're on TikTok you might have stumbled across Bunny, a Sheepadoodle who uses a set of talking buttons made by FluentPet to communicate needs and desires to her owner.
Well, FluentPet is stepping its tech up a notch, announcing a new version called FluentPet Connect at CES 2023 that allows your furry friend to communicate with you even if you're not in the room.
Using the internet and bluetooth, FluentPet will now send you a push notification on your phone when your pet is talking to you.
Displace TV
If you hate the sight of stray wires around your wall-mounted telly as much as we do, then we think you'll love this new tech from Displace TV.
The startup announced a TV at CES 2023 that runs on long-lasting batteries (no power cable required), using a separate control box to wirelessly stream all of your connections from devices (such as a PlayStation).
The best bit? Its vacuum seal technology means you can move it from room to room as and when you feel like it, and stick it on almost any surface (including a pane of glass).
We're not quite sure how we feel about the lack of a remote, with the user instead required to use gesture controls to move around the menu, but we think it's set to be a hit.
Withings U-scan
We're not entirely sure how we feel about this one, but kudos to Withings for thinking outside the square (and inside the bowl).
The French company has announced a new tool called U-Scan, believed to be the world's "first connected urinalysis platform".
What does that look like?
Well, put simply, it's a pebble-like device fitted inside your toilet bowl that analyses the biomarkers from your urine and sends them to an app for quick monitoring and diagnosis of certain medical conditions.
With more than 3000 components, your urine can say a lot about you, and now it'll only take a quick trip to the bathroom for you to have a better insight into your health.