When did you start in real estate?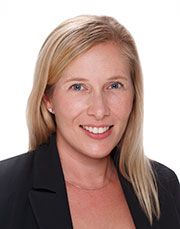 I started my real estate career over 13 years ago, back in 2002.
What made you choose a property management career?
From an early age I was interested in real estate. This was probably due to the fact that I come from a family with a background in property valuation.
Initially I thought I would like a career in sales; however, an opportunity was given to me to join a successful agency as a junior PM. From there I haven't looked back and absolutely love what I do.
I love my role as department head of the property management team here at Justin Ferguson Property Specialists. The most satisfying part of my role is getting to oversee a successful, growing rent roll and team.
As a property manager, what are the biggest challenges that you face?
The biggest challenge that I have faced over the years is being a mediator between tenants and landlords. This can often be challenging, but being able to reach an outcome where all parties are satisfied is rewarding.
What is unique about your team?
We are a really close-knit team and pride ourselves on our local knowledge. We recently undertook training with a psychologist to gain a better understanding of the different personality types – how each prefers to be addressed and the method of communication that suits them best. This has really helped with both our current and new client relationships, whether they are tenants or landlords. We're always on the lookout to try new and innovative things!
What was the most memorable property you have ever managed?
In my early years as a property manager I was located in Western Sydney and had a number of 'unfavourable' properties to manage. I recall one vacant inspection where you literally had to dodge the cockroaches throughout the apartment. I've never seen anything like it again, thankfully.
What's the best advice you have been given?
Listen to all sides of the story before acting.
What are your most important values?
The most important values for my business and life in general are trust, honesty and loyalty.
What are the key features in maintaining healthy relationships with landlords and tenants?
Communication is key! Always keep clients, whether they are landlords or tenants, up to date with both good news and bad news. If you live by this you can't go wrong!
Do you have a mentor, or someone who inspires you?
My parents inspire me – my father for his work ethic and values, and my mother for her family values, which I try to mirror now that I have my own small family.
What are your plans or dreams for the next year?
I'm expecting my second child in February, so I'm looking forward to some quality time with the family.
How do you relax outside real estate? Do you have a favourite sport or holiday destination?
I have a very close family so we spend a lot of time together on weekends and holidays. I'm hoping to plan a trip to Thailand in the next year or so; we stayed on a small island a few years back and it was the most beautiful place I've visited. I can't wait to go back.
If you could have any three people at your dinner party, who would it be?
To be honest, I wouldn't invite anyone famous. I rarely catch up with friends lately because of everyone's social calendars, so I'd love an evening with three of my closest girlfriends.
What are your predictions for the real estate industry for the next year?
As more development stock comes onto the market the rental industry will become more competitive, with the potential for an increase in vacancy rates and softening of rental income.
What advice would you give someone starting out in property management?
Learn as much as you can from your colleagues and listen to other people's experiences.