How would you like to see 320,000 views on your next listing? That is exactly what Andrew Keleher and Matt Lockyer managed to achieve through some creative drone footage and a dedicated social media campaign.
When you first take a look at photos of 145 Edward Road Chirnside Park you would agree that it is no ordinary property. Perched in the Yarra Valley on an enviable hilltop position, this 271 squares of luxury home, tennis court, pool, gazebo, and cinema, and was always bound to gather some attention. But then, a drone video that received more than 320,000 views the across a wide number social and email platforms and almost 'broke' the Jellis Craig website.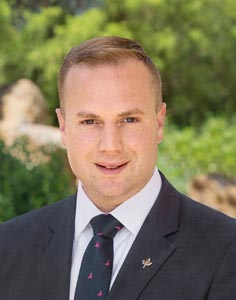 To win a listing like this you have to be a bit creative, says Matt Lockyer from Jellis Craig Doncaster, one-half of the team engaged in selling the home. "We had to think out of the box because the vendors were interviewing quite a few agents, and I think most probably went down a traditional path. However, we wanted to stand out. The idea of flying something a drone through their home got their instincts working with the thought that they may not have to keep paying for traditional media."
"We started with the thought that the property is an amazing property. We thought the only way to get massive coverage for this one was to create a great video. Luckily the house has very high ceilings, so this allowed us to fly a drone right through the inside of the house by sliding it through the front doors, and out the back doors and then off the balcony. It was quite an amazing video, and makes the viewer feel as though they are flying through the home," says Lockyer.
Once the video had been created, Lockyer and Keleher set their sights on getting maximum coverage. "We put the video out there on YouTube, Facebook, Twitter and Instagram and the response was unbelievable. I think when you view this one, whether you are in real estate or not there was something so special that they start to like and share the video. Then if you are lucky, it goes viral." In addition to social media, it was also was shared through the office CRM database via email and also through WeChat in China (as YouTube is unavailable in China).
The video was viewed by potential buyers in more than 20 countries including the UK, New Zealand, the US, Dubai, China and Europe. The eventual buyer was from overseas who had found the property through these social channels.
"We had 10,000 views in the first 24 hours on that video. If you can create something that goes viral you don't have to pay more marketing dollars," says Lockyer. "Traditional media has its place, but if you can create something that is going to go viral, money can't buy that sort of publicity. Social media works."
Do you have an interesting listing or marketing campaign that you would like us to feature? Email editor@eliteagent.com.