Did you know that Instagram is one of the fastest growing social media platforms in the world? In the last six to 12 months, it had a considerable increase in the number of followers and likes.
Instagram is proactively working with various brands and businesses and has implemented an Instagram Handbook for Brands. There has also been a tremendous shift in the usage of social media among the youth, who have moved from Facebook to Instagram.
Now if these details have piqued your interest and you are planning to adopt strategies for implementing Instagram into your real estate business, then keep reading.
The following are some of the major reasons why real estate agents need to use Instagram:
1) Show 'Behind the Scenes' Activity
There's no doubt that real estate is appealing to many people – just check out the various reality TV shows related to this industry! You can share and give details of your real estate business by creating a listing before it becomes live.
You can also capture the pleasant and particular lifestyle of the local community that you are privileged to be a part of. You can display the happiness of your clients when they get 'the one' and even while leaving the closing table. Of course, it is a hectic job, but it is not mundane. There is happiness in most of the activities you do as well as the places you come across throughout the day.
2) Use the Hyperlapse Feature
Hyperlapse was introduced to Instagram in 2014 and allows users to develop fast time-lapse videos that speed up what is recorded. Now there aren't various ways to use this tool for your Instagram marketing, but you can try to find out innovative ways to use social media marketing for real estate.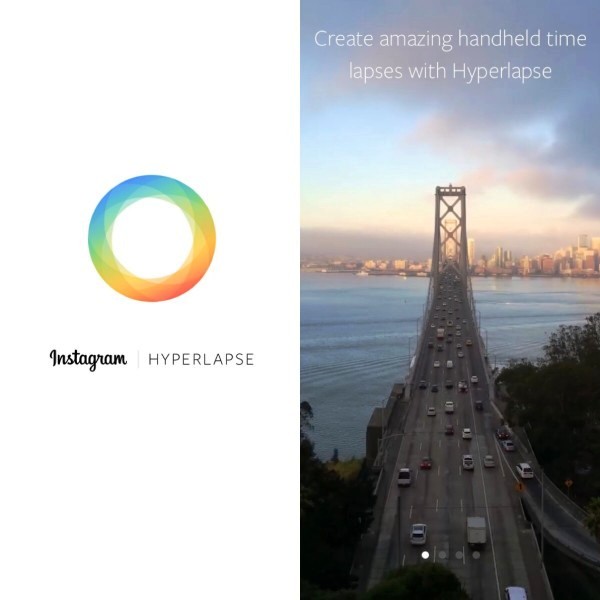 Image (c) Hyperlapse
One of the best ways of using this awesome feature is to display the development of a listing. You can also show the various fun amenities related to your community like beaches, park, restaurants and shops. Frankly, this is a nifty tool when used in the correct manner, so there is no harm in playing around with it to find out how to appeal to sellers and buyers.
3) Photo Maps
On Instagram, you have the option to share pictures to a photo map, just before posting.  Use the geotag feature and place a thumbnail of the photo on the Google map. This can help you know where they were taken.
To show your familiarity with a certain city or neighbourhood, you can use an attractive Instagram photo map which is mixed with Google maps. It will display the listings you have traded, restaurants you have visited and the local events you have been involved in. All these prove that you are one of the best local experts.
And it gets better. There are many third-party services like SnapWidget which use the application programming interface of Instagram. This helps you to display your photo map on your real estate website. Just imagine having a website page titled 'See the city from my phone'.
4) Video Tours of the Property
Our attention span is shorter than ever and still declining. Unless a person likes a property, they will not be interested in viewing a five- or ten-minute video, panoramic tour or slideshow. Instagram allows users to share 60-second videos. All you need to do is simply press and hold the record button and then lift your finger to stop.
Furthermore, previously recorded videos stored on your phone can be added to your Instagram profile. Try to show a 60-second video tour of the property by capturing two to five seconds of each room. If you feel that it is going fast, just keep in mind that the viewers can rewatch it and even pause it. Ultimately, you are just trying to make people interested in the particular property and your real estate business.
Image (c) Flipagram
You can use tools like Flipagram that create short videos filled with music by utilizing the previously taken snaps. You also have the option to share the photos or videos by going to your page present in the desktop web browser and clicking the 'Share' button on the right-hand side of the video.
5) Automatic Sharing of Real Estate Posts on Twitter and Facebook
In your Instagram account settings, you have an option where each time you post a picture or video on your feed, it will automatically appear on your social media platforms like Twitter and Facebook.
Of course, not all the videos or pictures will be worth sharing across the social media platforms, but you can delete specific ones from the social media platform on which you don't want them to be displayed.
6) Revealing your Personal Side
Who would you like to hire as your real estate agent? Would you like a real estate agent who rarely or barely smiles and speaks in a monotone? Or would you like an agent who is bubbly, aware of how to relate to people and is enjoyable to speak to?
Frankly, it is fine to display your fun side on occasions through your Instagram account. Here the trick lies in moderation and being aware of when to post such content. For example, you can take photos of your agency's annual summer picnics or BBQs. Even a selfie with an old client can do wonders for your image.
Wrapping Up
These are some of the tips real estate agents can use to increase their listings and sales. Keep in mind that to succeed on social media platforms like Instagram you are required to do few things in a simple and correct manner.
About the Author
Sandra Christie is a writer for iDigic. She has published several articles about social media on the general improvement of your social feed and how to use it to generate more brand presence.