Sydney and Melbourne are becoming opportune markets for buyers with a growing list of affordable suburbs according to a new report.
The PRD Affordable & Liveable Property Guide for the first half of 2022 found falling growth rates across Sydney and Melbourne were helping make some suburbs more affordable.
The report identified Miranda, Peakhurst and Riverwood as the most affordable and liveable in Sydney.
In Melbourne, Greensborough, Mulgrave and Briar Hill were selected based on a combination of factors including price growth, median price, development, rental yield and liveability.
The report noted there were clear differences between the major capital cities across Australia.
"Sydney and Melbourne continue to be the most expensive capital cities from a median price perspective, with the lowest rental yield," the report said.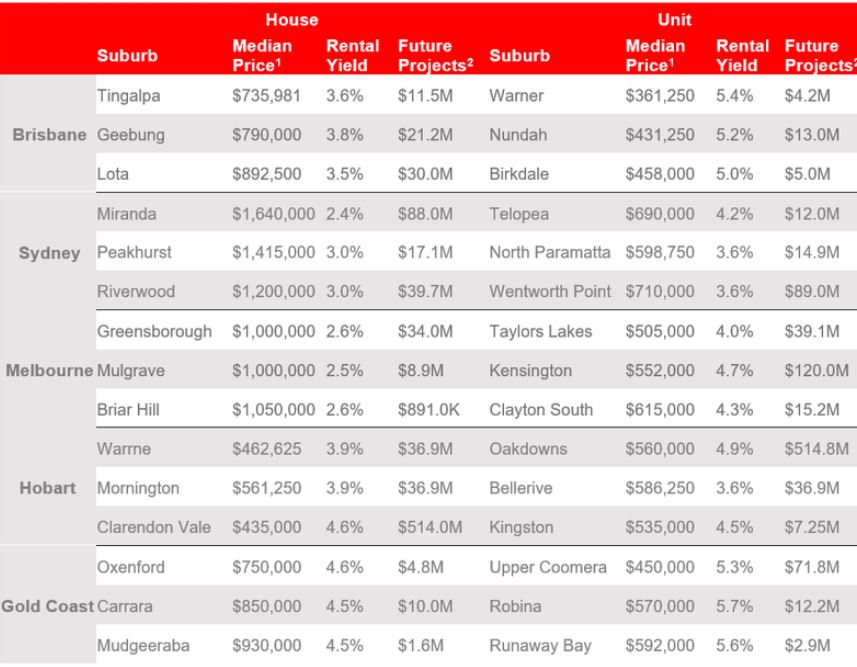 "However this is only true for houses due to current undersupply in the market.
"There is a change in the unit market wherein some affordable and liveable suburbs have a similar median price with other capital cities known to be less expensive.
"Examples include North Paramatta in Sydney having a similar median unit price with Runaway Bay in the Gold Coast, and Taylors Lakes in Melbourne having a lower median unit price compared to all of the affordable and liveable unit suburbs in Hobart."
According to the report, Brisbane has overtaken Sydney and Melbourne in regard to median property price growth, recording a continuously higher level of growth compared to the second half of 2021.
Tingalpa, Geebung and Lota were identified as the most affordable and liveable suburbs in Brisbane.
Hobart has eclipsed Sydney, Brisbane, and Melbourne for the title of the top seller's market.
To secure their dream property, Hobart buyers need to offer the highest average vendor premium when compared to other capitals, for both houses and units.
The most affordable and liveable suburbs in Hobart were Warrne, Mornington and Clarendon Vale.
"Despite having a growing premium market, Hobart and Brisbane continue to be the capital cities for 'bang for buck', however for different categories," the report said.
"Hobart's affordable and liveable chosen suburbs for houses prove to have the lowest median price between the five metro areas, whereas for Brisbane this title goes to the unit market.
"For Brisbane this is due to the oversupply of units back in 2017/18, which are currently being absorbed by buyers who are priced out of the house market."
The Gold Coast market has been one of the most popular over the past 12 months but is currently moving at two speeds.
The house market shows continued growth, however at a slower rate compared to six months ago.
In contrast, the unit market is showing a higher pace of growth, fuelled by a deeper undersupply.
The Gold Coast metro premium market has grown exponentially and while affordable options are available, volumes have shrunk in the past 12 months, especially for houses.
Oxenford, Carrara and Mudgeeraba were found to be the most affordable and liveable suburbs across the Gold Coast.
"Gold Coast is the least friendly market for first-time unit buyers," the report said.
"Those with a budget classified as lower and lower-mid can only access 1.5 per cent of the Gold Coast unit market, significantly lower than Sydney (33.7 per cent) and Melbourne (21.1 per cent).
"This is due to a deep undersupply in the market."