Gold Coast agent John Tymon is adamant the real estate industry changed his life – for the better. On the eve of opening a new business in Elanora with John Parkes, the joint principal of Ray White Tugan felt it was time for some reflection.
"Over the last 10 years my wife Caroline and I have experienced many ups and down as business owners, especially through the GFC, but through hard work and the great support of our fantastic team we have come to a great space both professional and personal.
"Having lived in Elanora for the last 15 years we know what a wonderful family-friendly community it is. That is why we, along with our business partner John Parkes, are so excited about opening the new Ray White Elanora office, located in the popular Nineteenth Avenue Shopping Centre.
"Our daughter Courtney who has completed a double degree in business will play a pivotal role, along with John Parkes, in the future of the business ensuring a solid succession plan is in place.
"We are so lucky to have such a great team, we run a cadet training program for sales which keeps developing top quality agents. Plus through training and encouragement, we have also seen our junior staff work their way into positions of responsibility in both property management & administration."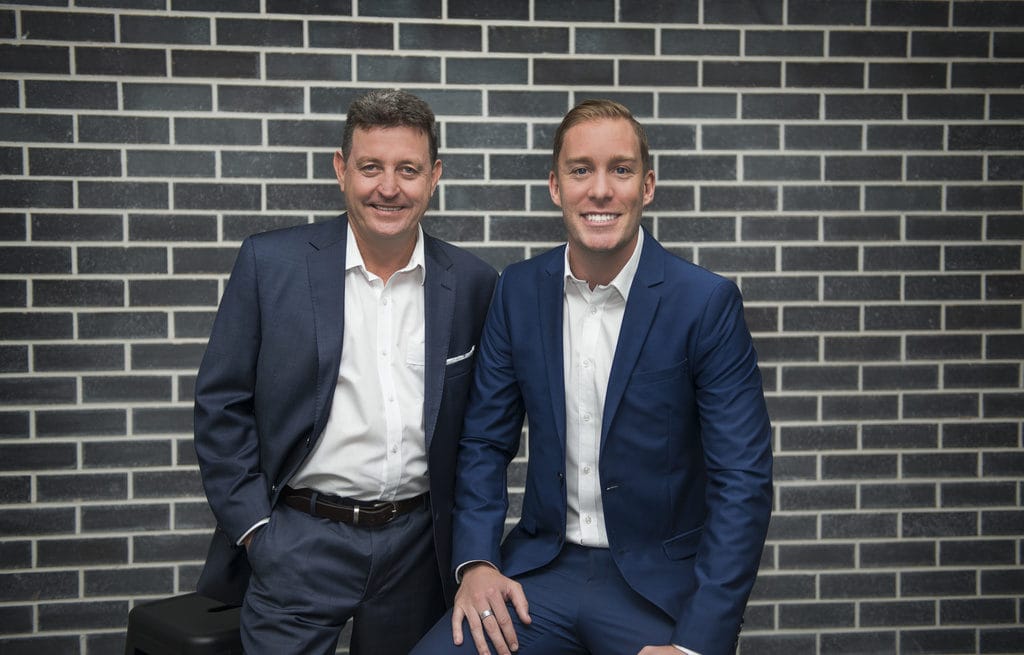 Mr Tymon said the "secret was out about the southern end of the Gold Coast" as strong demand pushed prices higher.
"I believe the beaches are better at this end of the Gold Coast too. You can walk along the beach from Tugun to Coolangatta and not see that many people, it's very peaceful and relaxing. There is still good value to be found, as you can get a decent sized block, with good amenities in an established suburb, with terrific parks, shops and eateries."
Ray White Queensland CEO Tony Warland said he couldn't be happier to see John Tymon and John Parkes (pictured above) opening their Elanora business together.
"I am so happy to see the Tugun team opening in Elanora as it's such a natural fit for them. Elanora is a family oriented suburb, in an established community and this team is a family-owned business, working within the biggest family owned agency in the Ray White Group.
"In real estate, there are no glass ceilings, if you are prepared to work hard & deliver the best service you can to your owners you will be rewarded. I found very early in my career that real estate gives you a lot of freedom that other professions don't often offer, but with that freedom comes a responsibility to be self-motivated and disciplined," Mr Tymon said.