There are many great things about Australia but perhaps one of the best is how, when the chips are down, people come together.
That's exactly what has been happening across Australia's flooded East Coast in recent days, with the real estate and property industries banding together to buy sandwiches to feed flood affected families, jumping in canoes to check on tenants' and landlords' properties, filling and delivering sandbags, and moving furniture.
They've even offered up their office electricity supplies to anyone, not just other agents, needing to charge phones and other devices to keep in touch with loved ones.
The Real Estate Institute of Australia (REIA) is also lending its support to the Salvation Army Flood Appeal and renovation queen and star of Space Invaders Cherie Barber is offering some of her investment properties as emergency accommodation.
Below is just a few stories that show the power of the human spirit. If you know of others please let us know on our Facebook page here.
REIA joins forces with the Salvation Army
The REIA has joined forces with the Salvation Army's $10 million dollar appeal to raise much-needed funds for flood affected residents.
More than 18,000 homes are estimated to have been lost in the ongoing floods and tens of thousands of families have been displaced and forced to leave everything behind.
The Salvation Army's flood donation page said the natural disaster was "the largest rescue and evacuation effort ever".
In an email sent to the real estate community, REIA President Hayden Groves called on the industry to chip in and support the Salvation Army Appeal.
"During these extremely challenging times for those impacted by the floods, members of the real estate community band together to help those in need," he said.
"We know all members of the real estate industry across Australia will dig deep and give generously to help relief efforts to support businesses and families in affected communities."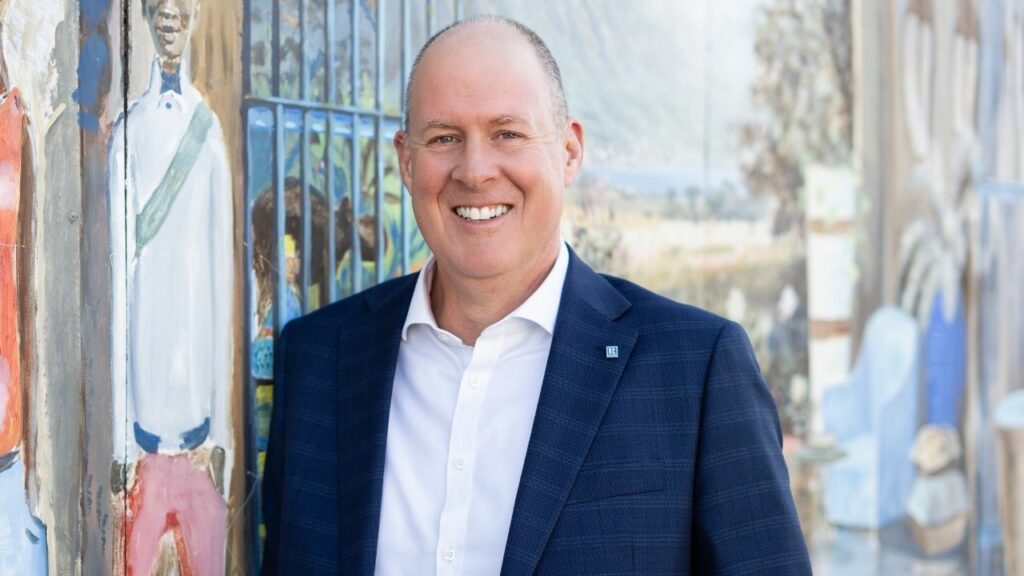 The Salvation Army said its emergency services team and volunteers were in full operation across evacuation centres across QLD and NSW, providing meals and emotional support to emergency workers and people escaping the floods.
"But our services are being stretched to the very limit," they said on the donation page.
"With more support needed to provide emergency care in the days and weeks ahead, your help is urgently needed now to leave no one in need."
Funds will also go to assisting clean up and rebuilding, including recovery grants, chaplaincy care and advice on accessing government and insurance support.
You can make a donation here.
Cherie offers her space to flood affected families
Renovating expert and television presenter Cherie Barber has provided emergency accommodation for families displaced by the floods.
The Renovating for Profit founder yesterday provided three cabins at her 15-acre retreat near Byron Bay to flood victims.
The cabins are usually occupied by guests as short-term holiday rentals but had not been booked.
"We get a lot of last minute bookings so I just decided to block all those dates out and put families in that have been displaced," Ms Barber said.
"There's five cabins in total and we had two that were occupied with guests but when those guests check out we will bring some more families back in that still haven't been placed."
Ms Barber also reassured guests that had future bookings that they would be honoured as the cabins were being used as short-term emergency accommodation.
"With some of the cabins I can put people into them for the next couple of weeks but for one of them, there's people checking in on the weekend," she said.
"I can't cancel those bookings as people have already made travel arrangements.
"But for the next month I'll do what I can so that people can get some stability in their life and hopefully get some things sorted out."
Ms Barber said she was working with emergency services and evacuation centres to find and place the people most in need.
Would you like a sandwich with your sandbag?
Cleaning up after a flood is massive undertaking, which is why Ray White Graceville Sherwood Principal Cameron Crouch has spent $200 every day this week buying sandwiches to feed flood affected families.
Not only that, but Mr Crouch is supporting a local business in the process, buying the sandwiches from Wendy Cox, who owns Graceville Fine Foods & Deli.
"The community has rallied once again, and it sometimes takes an event like this for people to realise what an incredible community they live in," Mr Crouch said.
It's been a hectic week for Mr Crouch who started assisting with flood related issues when his mother called him at 4.30am Saturday, 26 February, to help her move furniture from the lower level of her riverfront home.
By 5am there were 20 people assisting at his mother's house and after that Mr Crouch has moved from house to house to assist in any way he can.
"I've got a ute and we have been sandbagging homes ever since," he explained.
"We have checked in on every single one of our managements and moved a lot of furniture.
"We've done this before and at every house we checked the river water never reached the 2011 lines, thankfully."
Mr Crouch said 35 of the investment properties on his agency's books had been completely flooded and were now uninhabitable, but those families had all found places to stay.
"We had an additional 25 properties affected with water damage," he said.
"We only had five rental properties in our pipeline and they have now gone. A lot of tenants moved in with friends and family and the churches have opened up refuges too.
"We only had one family who had nowhere to go and a neighbour overheard their situation and offered to take them in."
Mr Crouch said he didn't think the floods would have a significant impact on property prices and that all of his buyers had been insured and were moving forward with their purchases.
"The last time this happened in 2011 it was tragic; it was truly like a war zone," he said.
"But this time there was a lot less water as they closed the backflow valves.
"This is life on the Brisbane River. Last time there was a lot more stock on the market, but this time there's hardly any available stock and we even have five flooded properties that are to settle soon, and none of the buyers want to back out."
Ray White Queensland Chief Executive Officer Jason Andrew said the group had about 3500 flood affected rental properties in south-east Queensland, out of a total management pool of about 46,500 across the state.
Most of the flood affected properties related to minor issues such as roof leakages and power outages.
"Our next challenge in these circumstances is finding tradespeople as well as supplies," Mr Andrew said.
"We must applaud the work of our property managers. Their work on the front line over the past 48-72 hours has been nothing short of extraordinary, working through a litany of maintenance requests.
"So many have been speaking to their clients and local communities, lending a hand whenever they can."
Hitching a ride on a canoe
Ray White Annerley Principal Michele Cresswell was forced to find a creative way of checking on some properties under management in Rocklea earlier this week.
With much of south-west Brisbane flooded, Ms Cresswell hitched a ride on a canoe after a helpful neighbour offered to paddle her where she needed to go.
Ms Cresswell said of her 570-door rent roll about 200 have flood damage of some sort.
"We checked on all our tenants first and foremost and they are all safe, but some 15 properties were completely inundated and now uninhabitable," she said.
"We are not the worst off but there's a few properties we still haven't been able to check on for their owners who live interstate as the roads are still flooded.
"When I was in the canoe I was trying to check on a property for an owner who lives on the Sunshine Coast. One of our tenants had only just moved here from Adelaide a week ago."
Ms Cresswell said the next challenge was finding tradespeople to repair the damage, but many of her landlords are tradies.
"None of our settlements have been affected but one or two auctions will be postponed for a few days," she said.
Mr Andrew said some areas had been inundated and some local communities were devastated.
"Property managers are under enormous duress and vendors are now facing the daunting prospect of the uncertainty of an unconditional contract and an uninhabitable home," he said.
"There needs to be an expectation though if you live anywhere from Maryborough to Lismore, that unfortunately we get extreme weather."
If you need to power up
Over in Brisbane's eastern suburbs the Place Gumdale team has thrown open its office doors with an offer to the community to use it as a big charging station.
Lead Agent Ben Salm said the Place offices still had power connected and residents without power were welcome to come and charge their phones and other devices so they can keep in touch with loved ones and make much needed calls to tradies, insurers and the like.
"We just want to be able to help any way we can," he said.
"We've had agents out and about helping where we can, where it's safe to do so, removing rubbish, removing mud.
We have our Place auction patrol which help with our auctions on a Saturday, extra vehicles, so they've been out clearing houses all this week. They're still going."
Mr Salm said all of the Place offices had checked on their tenants and landlord's homes and prioritised sending them regular updates.
"Once it was safe to do so we did a drive around and just checked all of our landlords just to make sure that their properties were okay," he said.
"From the tenant and property management side, from Friday afternoon the property managers were sending constant communication to tenants to see if anything was wrong. So they and our owners knew that as soon as something happened we'd be straight onto it as best we could given available trades."