Kat Von D, the tattoo artist-turned-cosmetics baroness, has sold her eccentric Victorian mansion in California for about US$7.8 million.
After over a year of reducing the original $15 million asking price, Von D was able to sell the property just in time to beat the new Los Angeles mansion tax by less than a week, saving her more than US$300,000 in fees.
The discount buyer, according to TMZ, is Tyler Cassity, co-owner of Hollywood Forever Cemetery.
Built in 1896 and located in the prime Windsor Square area, the Gothic-inspired mansion was originally designed for business mogul Isaac Newton Van Nuys, founder of today's LA neighbourhood of Van Nuys, according to Dirt.
Von D then bought it for US$6.5 million in 2016 and subsequently spent a small fortune giving it a highly personalised, top-to-bottom remodel.
The estate boasts luxury amenities such as manicured gardens, a multi-zone HVAC system, a top-of-the-line security system, and a kitchen with premium appliances.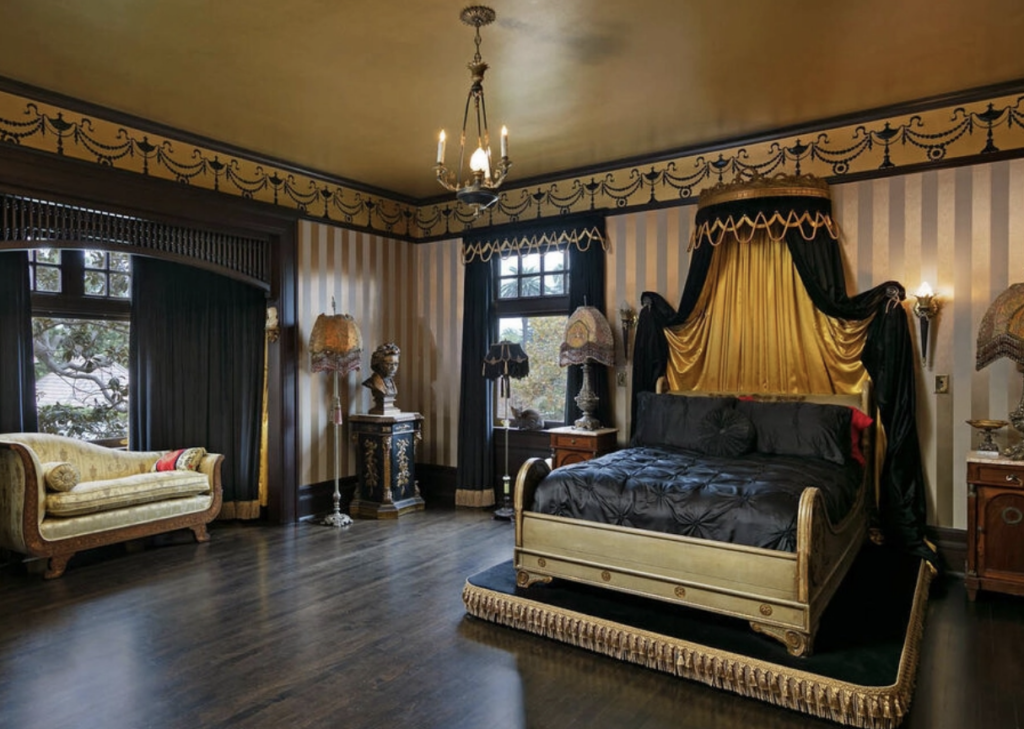 Moreover, the property has some rarely seen features, including intricately carved wood paneling throughout, a ballroom/music room, a third-floor theatre/stage room, and a hidden speakeasy-style bar with a secret door.
The most eye-catching feature of the property though is undoubtedly its crimson swimming pool, encircled by a stone patio.
Also on the premises are a two-bedroom carriage house located atop the garage, a motorised car turntable in the driveway for easy egress and ingress, a backup generator, and state-of-the-art plumbing and electrical systems, both fully restored at great expense by Von D during her ownership.
Following the sale, Von D has moved to rural Vevay, Indiana, with her husband Rafael Reyes, where they recently acquired another late-1800s mansion sited on 10 acres of land.
Von D became well-known through her starring role in the mid-2000s reality show LA Ink, but it was her namesake cosmetics brand, now known as KVD Beauty, that made her a millionaire many times over.