REA Group today announced the appointment of Mr Haresh Khoobchandani to the role of iProperty Group General Manager, Malaysia and Singapore. He will commence the role on 12 January 2017.
Mr Khoobchandani has more than 20 years of sales, marketing and leadership expertise, with extensive experience within the Asia Pacific region.  
Previously, Mr Khoobchandani was GM Microsoft Business Solutions for Asia Pacific based in Singapore and prior to this, he was MD of Microsoft Thailand, where he led its transformation from a primarily on-premise software business to a mobile-first cloud-first company. He has also held numerous leadership roles across Microsoft's Asian operations including COO Microsoft Indonesia.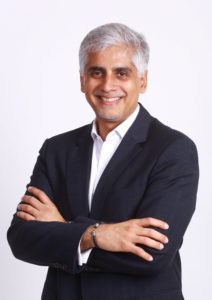 Announcing the appointment, Tracey Fellows, REA Group CEO, commented: "I'm delighted that Haresh will be joining our team in South East Asia. He has an intimate knowledge of the market, and a great track record of building and growing businesses in the region. Haresh's expertise in sales, marketing and technology will be a great addition to the team and will help accelerate our plans for growth within Malaysia and Singapore."
Mr Khoobchandani commented: "I'm thrilled to be joining the REA Group team and being part of the next stage of iProperty's growth trajectory. In a market which is experiencing a rapid acceleration of new media amongst traditional media models, it's an exciting opportunity to work with iProperty's customers to demonstrate the value we can provide as a partner in the property cycle. I look forward to leading the team as we move forward on this journey."