Cutting-edge 3D printing technology will be used to create a stunning hotel in Texas that will feature never before seen architecture.
The El Cosmico hotel, a 21-acre hotel and campground in Marfa, Texas, is set to be transformed under the vision of hotelier and designer Liz Lambert, home builder Icon and design company Bjarke Ingels Group (BIG).
Ms Lambert plans to relocate and expand El Cosmico to more than 60 acres and will showcase an entirely new architectural approach made possible by large-scale 3D printing, including domes, arches, vaults and parabolic forms.
The innovative development will feature El Cosmico guest units in addition to new hospitality programming, including a pool, spa, and shared communal facilities.
Early renderings show Ms Lambert's dome-shaped lodgings that appear to rise from Marfa's remote desert landscape, where guests sleep on circular, raised platform beds.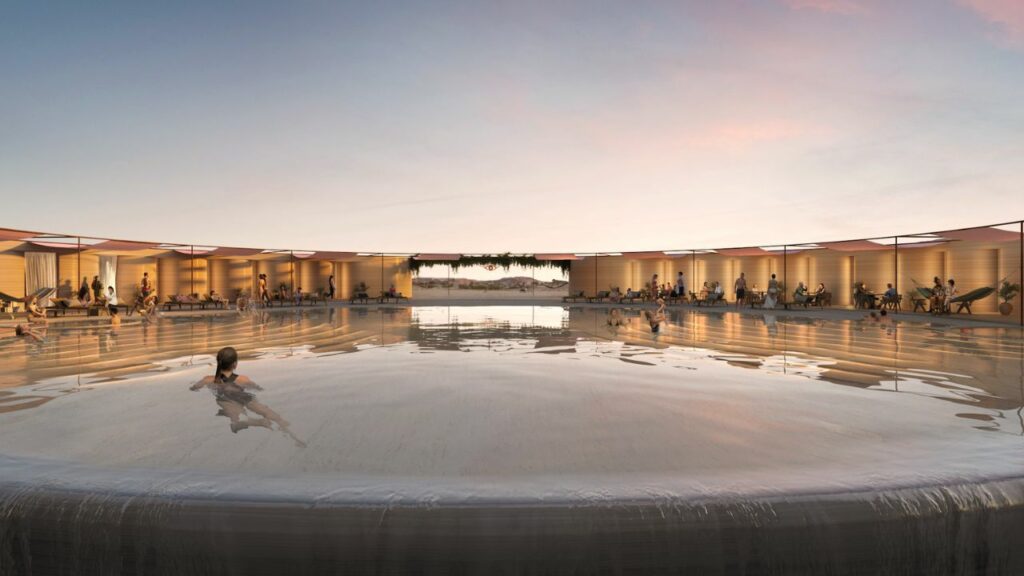 Ms Lambert said her vision for El Cosmico was to create a unique experience for guests.
"I have had a vision for the evolution of El Cosmico for many years that includes several spaces that add to the experience both for guests and locals – a pool, a hammam, and more space for art and skills-building workshops," Ms Lambert said.
"In collaborating with the revolutionary thinkers at BIG and ICON, not only do I get to fulfil this dream, but we get to do it using this incredible 3D printing technology that marries the oldest principles of raw earth-based building with a futuristic technology that works more quickly, sustainably and efficiently than modern construction.
"What's more, the innovation and beauty of the types of structures we can build extends far beyond the box."
"I'm excited that we get to explore their incredible work right here in our own little cosmic landscape under the stars in far West Texas."
Founder & Creative Director of BIG, Bjarke Ingels said the project allowed them to pursue the formal and material possibilities of cutting-edge, 3D-printed construction.
"Liz Lambert's legacy for reimagining hospitality and her pioneering of a contemporary Texan aesthetic combined with the minimalistic nature and culture, art and landscape of Marfa has been the perfect fit to pursue a new architectural vernacular language for El Cosmico in Marfa," Mr Ingels said.
"Organic shapes, Euclidian circular geometries and a colour palette born from the local terroir makes El Cosmico feel as if literally erected from the site it stands on."
The new El Cosmico will begin construction in 2024.