One of Ray White's newest recruits will be representing Australia in the Half-Ironman world championships in Tennessee, the US this September.
Right now, Shaun O'Callaghan, 23 keeps his full-time role as Brett Pilgrim's buyers agent of Ray White Adelaide, while at the same time committing to a gruelling 25-hour-a-week training schedule.
"I train twice a day most days, for around 90 minutes each session and four to five hours on Saturdays and Sundays," O'Callaghan said.
O'Callaghan qualified for the world championships competition after coming second in the 18-24 year-old age group of the Geelong Half-Ironman last month and making the switch from bike racing to triathlons last October.
"I was very surprised at how successful I was," he said, adding that riding is his strongest leg. "Running as well, but I struggle with swimming. I float like a brick," he joked.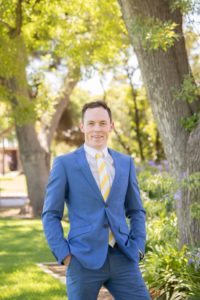 He said motivating himself to train every day was the hardest part in his crusade of being a world champion.
"There is not much chance to go out and socialise so that's one of the sacrifices you have to make."
"My mental health is something I have tried to look after because it is almost as important as physical health."
He cited support from his peers Ray White as being integral to his success.
"The team at Ray White is ridiculously good – one of the best I've ever worked with. I have had amazing support from Brett and the team and even from management at head office."
When asked about his goals for the race, he said he was going there to win.
"I will certainly be looking for top five, preferably on the podium."
The former hospitality and cafe worker said he was enjoying his first six months in real estate and would like to work towards an agent role.
"I enjoy the selling, relationship building and the customer service," he said, adding that there is crossover between the skills required for his training and real estate.
"Dedication and structure are critical in both. I am very very focused and have specific targets. There is no time wasted."