New South Wales (NSW) opposition party's Labor claim that foreign nationals have purchased up to 11 percent of properties from July to September last year does not hold water and is a distraction from the real need to find proper solutions on housing affordability within the state.
Property Council NSW executive director Jane Fitzgerald said residential land related transfer duty figures published by the Office of State Revenue showed there were 52,627 transactions between July and September last year.
This meant that the 2,995 houses purchased by 'foreigners' quoted by Labor would be 5.7 percent of the total, instead of the claimed 11 percent.
The use of the term 'foreign nationals' is also misleading as many of these individuals are in fact permanent residents and those here on working visas.
These are people who pay tax and have a legitimate right to buy and own a property in NSW, added Fitzgerald.
"The issue of housing affordability in NSW is too important to be muddied by a scare campaign – it stops us from developing real solutions to housing affordability and short changes the community," she said.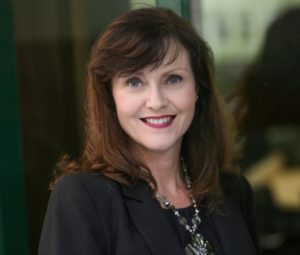 Fitzgerald said NSW housing issues required real solutions such looking into stamp duty, which adds $40,000 to the price of a home in Sydney and takes up 38 percent of a household's annual income, housing projects that are stuck in the planning system for two to three years, and the lack of infrastructure in some areas desperately needed to unlock land for housing supply.
"The focus of the debate on housing must be on economic and regulatory levers that can be pulled to boost supply and meet growing demand – a demand that will always exist while Sydney is a global city, growing and competing with international cities like New York, London or Singapore, " she said.
Meanwhile, Property Council of Australia's Chief of Policy and Housing Glenn Byres said pinning the blame on foreign investors for housing affordability woes risks excusing governments from taking real action to help homebuyers.
"The trend towards scapegoating foreign investors is a race to the bottom that neglects the real challenges around housing affordability," Byres said.
"The focus of governments needs to be firmly fixed on the meaningful solutions they can take to tilt the balance back in favour of homebuyers.
"Cutting the excessive taxes and transaction costs, culling red tape, fixing dysfunctional planning systems and closing the deposit gap are greater priorities than gimmicks on foreign investment.
"The taxes and red tape costs imposed by government are baked into the cost of new housing and add up to 40 percent to the price paid by homebuyers.
"State governments have been too busy reaping the rewards of stamp duty in rising markets – with average homebuyers now paying over $50,000 in some capital cities as it rose almost 800 percent over 20 years.
"Housing markets are starting to groan under the weight of increased taxes and regulatory costs with approvals falling 17 percent in the past six months.
"Adding more taxes to foreign investment would actually hurt supply, particular at a time when lending conditions are more stringent on offshore income.
"Foreign investment is a healthy part of the mix – both through large-scale capital that funds development and individual buyers that boost pre-sales needed to take projects from concept to construction," he said.