Ausnet Financial Services has appointed Sydney-based Matt Lahood as the Agency's first CEO, effective immediately, the company told the ASX in a statement on Monday.
Lahood who most recently held the position of director of sales for McGrath real estate comes with more than 28 years' of industry experience, the company said.
"I am very excited about my new role at the Agency as I am attracted to the way the disruptive real estate agency model works. It is a highly profitable business model which is unlike anything else in Australia's real estate industry at present," Lahood said when commenting on his appointment.
Lahood said the calibre of people The Agency had already attracted opened doors for other high-performing agents to join the business as well.
"The Agency is developing a culture where an agent can test how good they are," he said.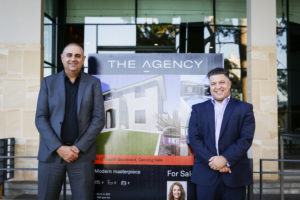 "We are going to push them, we are going to coach them and we are going to connect them with the best people in the business and for that they are going to be remunerated the best in the industry.
"We want our agents to be at their absolute best when they come in so that their client will get the absolute best result every single time."
Ausnet managing director Paul Niardone said Lahood brings with him a wealth of experience to the role and is widely recognised for his leadership and expertise in the real estate industry.
"The Agency is at a pivotal point in its short history and I am highly confident in Lahood's ability to pursue the strong ambitions we have for the business as we continue to expand nationally," Niardone said.