It is just a matter of time before all top Australian lenders such as CommBank and ANZ start increasing their interest rates and passing on the extras to consumers, Mozo director Kirsty Lamont has opined.
Hot on the heels of NAB's out of cycle home loan rate hike last week, Westpac has just announced that it borrowers too will be hit with hikes of up to 0.28 percent.
"Westpac borrowers will be tightening their belts rather than letting their hair down this weekend with the bank announcing a suite of rate hikes from 3 basis points for owner-occupiers paying principal and interest to a whopping 28 basis point hike for investors paying interest only," Lamont said.
"With NAB the first cab off the rank hiking rates yesterday by up to 25 basis points, we may be two down and two to go with CommBank and ANZ likely to follow suit and announce hikes shortly.
"Investors have been the hardest hit by the out of cycle rate hikes so far, which will be bigger than the standard RBA increase for some borrowers. The banks are likely to justify the money grab as their contribution to stemming the significant increase in investor activity and we predict any banks announcing rate hikes will also deal the most significant blows to investors.
"It seems the big banks are now setting monetary policy as this round of hikes is likely to keep the Reserve Bank on sidelines with virtually no chance of a change to the cash rate this year.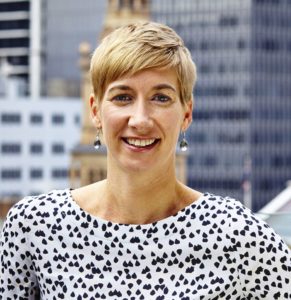 "We'd expect some lenders to follow the big banks' lead, and borrowers should brace for more hikes. It is now more important than ever that borrowers make sure they have the best deal going as the rate cutting party appears to be over."
Mozo is a financial website which compares 1,800 products from 200 banking, insurance and energy providers to help over 300,000 Australians find a better deal each month via its comparison tools and calculators.
Big bank March rate hikes so far
Bank

Type of variable loan

17 March rate hike

New variable rate

Westpac

Effective 24 March

Owner occupier – Principal and interest

0.03%

5.32%

Owner occupier – Interest only

0.08%

5.49%

Investor – Principal and interest

0.23%

5.79%

Investor – Interest only

0.28%

5.96%

NAB

Effective 24 March

Owner occupier

0.07%

5.32%

Investor

0.25%

5.80%
Source: Mozo.com.au March 17 2017