ANZ has become the latest Australian bank to join the bandwagon of lenders who have decided to raise interest rates despite it being at an all-time historic low of 1.5 percent.
On Friday, the bank announced that its new interest rates would be up by 0.36 percent and would only apply to property investors and not owner occupiers.
Mozo director Kirsty Lamont who has been anticipating the move said that ANZ joins a total of 13 other lenders who had in recent days pushed up variable rates for this month alone.
"ANZ is the third big bank to inch up rates with NAB the first cab off the rank last week, closely followed by Westpac. So far Commbank is keeping mum on the subject of standards, but it's likely that they'll follow suit and announce hikes shortly," she said.
"While owner-occupiers will be rejoicing this weekend having been left out of the suite of rate hikes announced by ANZ, investors have taken yet another blow with the big bank jacking up investor variable rates by a whole Reserve Bank increase."
"Investors have been slapped with the largest rate hikes so far amid growing speculation that APRA (Australian Prudential Regulation Authority) will further tighten investor lending standards in another attempt to cool down unsustainable housing prices in Sydney and Melbourne."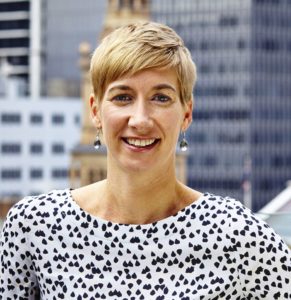 "The sun appears to be setting on the era of record low-interest rates, and with some lenders still expected to follow the big banks' lead, it's a timely reminder for both owner occupiers and investors to review their mortgage and make sure they're getting the best rate possible."
March rate hikes for Australian lenders so far:
Source: Mozo.com.au
Bank

Type of variable loan

Rate hike

New variable rate

ANZ (effective 31 March 2017, Interest only changes effective 22 April 2017)

Owner occupier – Principal and interest

0%

5.25%

Owner occupier – Interest only

0.20%

5.45%

Investor – Principal and interest

0.25%

5.85%

Investor – Interest only

0.36%

5.96%

NAB (effective 24 March 2017)

Owner occupier

0.07%

5.32%

Investor

0.25%

5.80%

Westpac (effective 24 March 2017)

Owner occupier – Principal and interest

0.03%

5.32%

Owner occupier – Interest only

0.08%

5.49%

Investor – Principal and interest

0.23%

5.79%

Investor – Interest only

0.28%

5.96%