Perth-headquartered The Agency has another successful weekend of auctions in Sydney last week, turning over $10 million worth of properties in a day.
The company announced that of the seven properties up for auction on February 25, six of those were either sold at or before the sale at a clearance rate of 85 percent.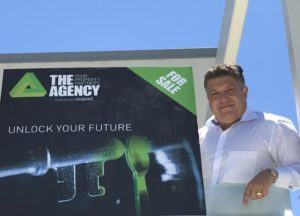 "The sale of six properties, at an 85 percent approval rate and valued at over $10 million is a significant result for The Agency and once again highlights the calibre of our sales team and properties that we have listed," Ausnet chief Paul Niardone said.
These new sales figures are largely due to the efforts of Ben Collier and his staff selling three Eastern Suburbs properties last month for a combined value of $8.3 million.
In total, The Agency delivered a gross sales volume of $18 million last month. Since launching in the east coast on January 30, the company has expanded significantly and currently has a combined 279 properties listed for sale across Australia.